You are here
قراءة كتاب The Rover Boys on the Plains; Or, The Mystery of Red Rock Ranch
تنويه: تعرض هنا نبذة من اول ١٠ صفحات فقط من الكتاب الالكتروني، لقراءة الكتاب كاملا اضغط على الزر "اشتر الآن"
The Rover Boys on the Plains; Or, The Mystery of Red Rock Ranch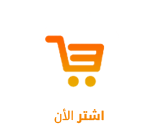 Project Gutenberg's The Rover Boys on the Plains, by Arthur Winfield
This eBook is for the use of anyone anywhere at no cost and with almost no restrictions whatsoever. You may copy it, give it away or re-use it under the terms of the Project Gutenberg License included with this eBook or online at www.gutenberg.net
Title: The Rover Boys on the Plains The Mystery of Red Rock Ranch
Author: Arthur Winfield
Release Date: August 3, 2008 [EBook #26182]
Language: English
*** START OF THIS PROJECT GUTENBERG EBOOK THE ROVER BOYS ON THE PLAINS ***
Produced by W. R. Marvin
THE ROVER BOYS ON THE PLAINS
or
THE MYSTERY OF RED ROCK RANCH
By Arthur M. WinField
Grosset & Dunlap Publishers
Copyright 1906 by the Mershon Company
CONTENTS
CHAPTER
I. ON THE HOUSEBOAT II. THE BIG LUMBER RAFT III. A "PEPPER" GHOST IV. TROUBLE WITH NEGROES V. DAN BAXTER APPEARS VI. THE EFFECTS OF A BIG STORM VII. A DAY ON THE ROAD VIII. FUN AT THE HOTEL IX. HANS AS A POET X. A TWENTY-DOLLAR BILL XI. A MIDNIGHT SCARE XII. THE RUNAWAY STEER XIII. JIM JONES, THE COWBOY XIV. OUT OF AN UNPLEASANT SITUATION XV. SOMETHING OF A MYSTERY XVI. A SCENE FROM A TREETOP XVII. THE BANK BILLS ON THE TABLE XVIII. DICK AND SAM BECOME PRISONERS XIX. PETER POLL, THE DOLT XX. AN OFFER FROM THE ENEMY XXI. THROUGH THE FOREST XXII. IN A SNAKES' DEN XXIII. JAMES MONDAY TAKES A HAND XXIV. TOM CARRIES A LETTER XXV. IN WHICH TOM IS EXPOSED XXVI. TOGETHER ONCE MORE XXVII. THE BURNING OF THE RANCH XXVIII. FROM ONE SURPRISE TO ANOTHER XXIX. ON THE TRAIL ONCE MORE XXX. A ROUND-UP—CONCLUSION
INTRODUCTION
My Dear Boys: "The Rover Boys on the Plains" is a complete story in itself, but forms the tenth volume of a line known under the general title of "The Rover Boys' Series for Young Americans."
Ten volumes make a great number, and, as I look back, I wonder how I have been able to write so many. As I have said before, when I started this series I had in mind to pen three volumes and possibly a fourth. But no sooner had "The Rover Boys at School," "The Rover Boys on the Ocean," "The Rover Boys in the Jungle" and "The Rover Boys Out West" appeared than there was a demand for another volume, and then more, and so I have had to take the boys from time to time, "On the Great Lakes," "In the Mountains," "On Land and Sea," "In Camp" and "On the River," where we last left them.
The present tale tells of adventures on the mighty Mississippi River, and then on the great plains, where Dick, Tom and Sam, and some of their friends, have a variety of adventures and assist in unraveling the mystery surrounding a lonely ranch. Of course, their old enemy, Baxter, is bound to make himself known, but the Rover boys do not fail to take care of themselves, as of old.
Again, I thank the many thousands who have shown their appreciation of my efforts to amuse and instruct them. I earnestly hope the present volume will not disappoint them.
Affectionately and sincerely yours,
ARTHUR M. WINFIELD.
THE ROVER BOYS ON THE PLAINS
CHAPTER I
ON THE HOUSEBOAT
"Say, Tom, what's that big thing coming down the river?"
"I'm sure I don't know, Sam. It's big enough to be a house." replied
Tom Rover.

"Maybe it is a house," came from Dick Rover, who was standing beside his brothers on the rear deck of the houseboat which was taking them down the Mississippi River.
"A house?" broke in a distinctly German voice. "Did you mean to said dere vos a house floating der rifer town, Dick Rofer?"
"Why not, Hansy, my boy?" replied fun-loving Tom Rover, before his big brother could answer. "Hasn't a house got a right to take a float if it wants to? Perhaps it's out for its health."
"Ach, you vos choking, Tom!" cried Hans Mueller. "Of a house been der rifer on, dere peen somedings wrong mit him alretty."
"It's a lumber raft, Hans," said Dick. "And a whopping big one, too," he added, as he took another look at the object that was approaching the houseboat.
"Hope it doesn't give us such a close shave as that raft we met two days ago," said Sam anxiously. "I was almost certain they were going to run into us."
"They have got no business to run so close to this houseboat," grumbled Tom. "They know well enough that we can't turn out of our course very well. I think some of those lumbermen are the toughest kind of citizens."
"If they get too close, I'll shout a warning through the megaphone," went on Dick, after a brief pause. "It certainly does look as if they intended to crowd us," he continued anxiously.
"Oh, Dick, do you think there is any danger?" came from a girl who had just joined the crowd.
"Not yet, Dora."
"Perhaps we had better run in close to shore until the raft has passed," continued Dora Stanhope, with an anxious look in her pretty eyes.
"Don't do it!" cried Tom. "We have as much right to the river as they have. Tell 'em to keep their distance, Dick."
"I shall—when they get close enough."
"If that raft hits our houseboat, we'll be smashed to kindling wood," was Sam's comment. "I'd rather they'd give us a wide berth."
The Rover brothers were three in number, Dick being the oldest, fun-loving Tom coming next and Sam coming last. When at home, they lived with their father and their uncle and aunt at Valley Brook Farm, pleasantly located in the heart of New York State. From this farm they had been sent to Putnam Hall, as related in the first volume of this series, entitled, "The Rover Boys at School." At this institution of learning they had made a large number of friends, and also some enemies.
A short term at Putnam Hall had been followed by a chase on the ocean and then a trip to the jungles of Africa, in search of Mr. Anderson Rover, who has disappeared. Then came a trip out West and one on the great lakes, followed by some adventures during a winter in the mountains.
After being in the mountains, the Rover boys had expected to go back to school, but a scarlet fever scare closed the institution, and they took a trip to the Pacific, as related in "The Rover Boys on Land and Sea," the seventh volume of this series. They were cast away on an island and had many thrilling adventures, but escaped, to receive a warm welcome when they arrived home.
The scarlet fever scare was now a thing of the past, and the boys went back to Putnam Hall, to participate in the annual encampment, as told of in "The Rover Boys in Camp." Here they had plenty of sport, and the outing was voted "the best ever."
What to do during the summer vacation was a question quickly settled by the brothers. Their uncle, Randolph Rover, had taken a houseboat for debt, and it was voted to go aboard this craft, which was located on the Ohio River, and take a trip down that stream, and also down the mighty Mississippi.
"It will be the outing of our lives," said Tom. "We can just take it easy, and
Pages