You are here
قراءة كتاب Lippincott's Magazine, November 1885
تنويه: تعرض هنا نبذة من اول ١٠ صفحات فقط من الكتاب الالكتروني، لقراءة الكتاب كاملا اضغط على الزر "اشتر الآن"
Lippincott's Magazine, November 1885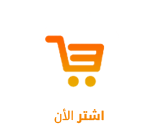 Lippincott's Magazine.
NOVEMBER, 1885.
Copyright, 1885, by
J. B. Lippincott Company

.
---
Contents.
THE LADY LAWYER'S FIRST CLIENT.
QUEEN ANNE OR FREE CLASSIC ARCHITECTURE.
MORNING.
NOS PENSIONS.
A RANDOM SHOT.
THE PEABODY MUSEUM OF AMERICAN ARCHÆOLOGY.
A NORTH-RIVER FERRY.
THE ART OF READING.
MITHRA.
A BACKWOODS ROMANCE.
VAN.
SONG.
OUR MONTHLY GOSSIP.
LITERATURE OF THE DAY.

---
THE LADY LAWYER'S FIRST CLIENT.
TWO PARTS.—II.
What with Mrs. Stiles's ankle and the law's delays, the case was not tried until September. But at the September term Stiles vs. The Railway Company was reached, and stood at the head of the list.
On the morning of the fated day Mrs. Tarbell could have proceeded to the court-room in state, for not only did the entire Stiles family present itself at her office three-quarters of an hour before the time, but Mr. Mecutchen, the tobacconist, also dropped in, with an air of always being early at trials.
"I couldn't keep ma at home, Mrs. Tarbell," said Miss Stiles briefly, but with some little shame. "She would come. She thought it would take an hour and a half to get here from Pulaski Street; didn't you, ma?"
Mrs. Stiles gave an agitated groan and looked about helplessly for a chair. She was walking with a cane, and had on a miraculous black silk, the seams of which were like the ridges of a ploughed field. Miss Georgiana Stiles, the younger daughter, was almost invisible under a straw hat with feathers waving from its pinnacled crown. Miss Celandine, by no means a bad-looking young lady, wore her best black jersey, buttoned at the throat, over her cambric body, her best piqué skirt, trimmed with torchon lace, her white silk mitts, and her blue-and-white bonnet. After settling Mrs. Stiles in a corner with Georgiana, Tecumseh Sherman, and Augustus, Celandine and Mr. Mecutchen disappeared, to go and stand on the door-step. Mrs. Tarbell guessed where they were going, and would have liked to hint that the door-step was not a dignified place for her client, but, if the truth must be told, she was afraid to do so. For Miss Stiles had by this time utterly and completely subjugated her, and Mrs. Tarbell hardly knew which of them was the attorney of record in Stiles vs. The Railway Company. There can be no doubt that Miss Celandine was an admirable young lady. She was paying the expenses of the case out of her own savings,—savings which had been the secret result of secret labors with the pen and type-writer. As soon as the accident happened she quitted the High School, put aside her books, and divided her time between nursing her mother and keeping the books of a successful but illiterate milliner, who offered her a place; and she gave so many other evidences of good sense and determination that Mrs. Tarbell felt it would be hopeless to try to resist her. Her decision did not seem to have altered in the least, nor was she at all discouraged by Mrs. Tarbell's warnings; and Mrs. Tarbell found that in every conversation which took place on the subject Mrs. Tarbell began as a philosopher and ended as a disputant. All that could be done was to give Miss Stiles her own way and try to improve her taste in dress if possible. It was practically understood between them, though Mrs. Tarbell had as yet refused to commit herself, that as soon as the trial was over and the damages had been pocketed, Miss Celandine should be duly installed, enrolled, and accredited as a student in the office of Juddson and Tarbell. In the mean time, Augustus had been made an office-boy through Mr. Juddson's interest.
The Stileses having been sent on before, Mrs. Tarbell, attended by the office-boy bearing a bag full of books and papers, slipped quietly over to court, whither Mr. Juddson said he would follow her in a few moments. The room was crowded. Judge Measy had not yet appeared.
Mrs. Tarbell looked about her. It was the first day of the autumn term, and, for one reason or another, the bar was very fully represented. There was ex-Judge Dingley, with his frills and his snuff-box; Mr. Moddison, with his shaggy eyebrows and square jaw; Mr. Brileson, almost as long and thin as his nose; Mr. Eakins, looking as much like Oily Gammon as ever; and, besides the leaders of the bar, any number of the rank and file, especially of the junior members of the profession; and with some of these young gentlemen's elder brothers Mrs. Tarbell had danced, once on a time. There was a stir as Mrs. Tarbell came in; the lawyers made way for her, and the jurors, witnesses, and spectators craned their necks to get a look at her. Among the spectators, of course, were Mrs. Pegley and the Pegleyites. Mrs. Tarbell knew that they were there, but did not look at them. Mr. Pope rose magnificent and shook hands with her; several persons shook hands with her. Mrs. Tarbell felt that she was going to acquit herself commendably. She had gone over the case three or four times with Alexander, she had rehearsed her speech until she knew it by heart, she had joked about the case with her friends (not her Pegley friends) at Cape May until she was no longer afraid of it, if she ever had been, and she was quite able to feel that Pope was insignificant. She had at first been filled with an apprehension that he would become very intimate with her on the strength of their mutual antagonism; but when several days passed by, and he had done nothing more than bow courteously,
Pages