You are here
قراءة كتاب The Place of Honeymoons
تنويه: تعرض هنا نبذة من اول ١٠ صفحات فقط من الكتاب الالكتروني، لقراءة الكتاب كاملا اضغط على الزر "اشتر الآن"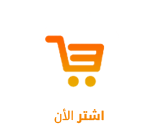 ---
---
THE PLACE
OF HONEYMOONS
By
HAROLD MACGRATH
Author of
THE MAN ON THE BOX, THE GOOSE GIRL,
THE CARPET FROM BAGDAD, ETC.
WITH ILLUSTRATIONS BY
ARTHUR I. KELLER
INDIANAPOLIS
THE BOBBS-MERRILL COMPANY
PUBLISHERS
---
Copyright 1912
The Bobbs-Merrill Company
PRESS OF
BRAUNWORTH & CO.
BOOKBINDERS AND PRINTERS
BROOKLYN, N. Y.
---
To B. O'G.
Horace calls no more to me,
Homer in the dust-heap lies:
I have found my Odyssey
In the lightness of her glee,
In the laughter of her eyes.
Ovid's page is thumbed no more,
E'en Catullus has no choice!
There is endless, precious lore,
Such as I ne'er knew before,
In the music of her voice.
Breath of hyssop steeped in wine,
Breath of violets and furze,
Wild-wood roses, Grecian myrrhs,
All these perfumes do combine
In that maiden breath of hers.
Nay, I look not at the skies,
Nor the sun that hillward slips,
For the day lives or it dies
In the laughter of her eyes,
In the music of her lips!
---
Pages