You are here
قراءة كتاب Mother Earth, Vol. 1 No. 1, March 1906
تنويه: تعرض هنا نبذة من اول ١٠ صفحات فقط من الكتاب الالكتروني، لقراءة الكتاب كاملا اضغط على الزر "اشتر الآن"
Mother Earth, Vol. 1 No. 1, March 1906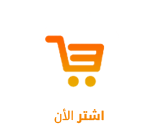 Transcriber's Note:

Obvious typographical errors have been corrected.
CONTENTS.
PAGE
Mother Earth    

E. Goldman

and

M. Baginski

1
The Song of the Storm-Finch    

Maxim Gorky

4
Observations and Comments
5
The Tragedy of Women's Emancipation    

E. Goldman

       
9
Try Love    

Grace Potter

18
Without Government    

Max Baginski

20
Vive Le Roi    

Frances Wauls Bjorkman

27
Reflections of a Rich Man
28
Comstockery    

John R. Coryell

30
Don Quixote and Hamlet    

Turgenieff

40
On the Banks of Acheron    

Edwin Bjorkman

42
The British Elections and the Labor Parties    

H. Kelly

44
And You?    

Bolton Hall

48
National Atavism    

Internationalist

49
Mine Owners' Revenge    

M. B.

56
International Review
58
Literary Notes
61
Advertisements
63
MOTHER EARTH
HERE was a time when men imagined the Earth as the center of the universe. The stars, large and small, they believed were created merely for their delectation. It was their vain conception that a supreme being, weary of solitude, had manufactured a giant toy and put them into possession of it.
When, however, the human mind was illumined by the torch-light of science, it came to understand that the Earth was but one of a myriad of stars floating in infinite space, a mere speck of dust.
Man issued from the womb of Mother Earth, but he knew it not, nor recognized her, to whom he owed his life. In his egotism he sought an explanation of himself in the infinite, and out of his efforts there arose the dreary doctrine that he was not related to the Earth, that she was but a temporary resting place for his scornful feet and that she held nothing for him but temptation to degrade himself. Interpreters and prophets of the infinite sprang into being, creating the "Great Beyond" and proclaiming Heaven and Hell, between which stood the poor, trembling human being, tormented by that priest-born monster, Conscience.
In this frightful scheme, gods and devils waged eternal war against each other with wretched man as the prize of victory; and the priest, self-constituted interpreter of the will of the gods, stood in front of the only refuge from harm and demanded as the price of entrance that ignorance, that asceticism, that self-abnegation which could but end in the complete subjugation of man to superstition. He was taught that Heaven, the refuge, was the very antithesis of Earth, which was the source of sin. To gain for himself a seat in Heaven, man devastated the Earth. Yet she renewed herself, the good mother, and came again each Spring, radiant with youthful beauty, beckoning her children to come to her bosom and partake of her bounty. But ever the air grew thick with mephitic darkness, ever a hollow voice was heard calling: "Touch not the beautiful form of the sorceress; she leads to sin!"
But if the priests decried the Earth, there were others who found in it a source of power and who took possession of it. Then it happened that the autocrats at the gates of Heaven joined forces with the powers that had taken possession of the Earth; and humanity began its aimless, monotonous march. But the good mother sees the bleeding feet of her children, she hears their moans, and she is ever calling
Pages