You are here
قراءة كتاب Mother Earth, Vol. 1 No. 2, April 1906 Monthly Magazine Devoted to Social Science and Literature
تنويه: تعرض هنا نبذة من اول ١٠ صفحات فقط من الكتاب الالكتروني، لقراءة الكتاب كاملا اضغط على الزر "اشتر الآن"
Mother Earth, Vol. 1 No. 2, April 1906 Monthly Magazine Devoted to Social Science and Literature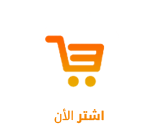 Transcriber's Note:

Obvious typographical errors have been corrected.
CONTENTS.
PAGE
"To the Generation Knocking at the Door"    

JOHN DAVIDSON

1
Observations and Comments
2
The Child and Its Enemies    

EMMA GOLDMAN

       
7
Hope and Fear    

L. I. PERETZ

14
John Most    

M. B.

17
Civilization in Africa
21
Our Purpose    

MARY HANSEN

22
Marriage and the Home    

JOHN R. CORYELL

23
The Modern Newspaper
31
A Visit to Sing Sing
32
The Old and the New Drama    

MAX BAGINSKI

36
A Sentimental Journey.—Police Protection
43
The Moral Demand    

OTTO ERICH HARTLEBEN

46
Advertisements
62
"TO THE GENERATION KNOCKING AT THE DOOR."
By
John Davidson.
Break—break it open; let the knocker rust;
Consider no "shalt not," nor no man's "must";
And, being entered, promptly take the lead,
Setting aside tradition, custom, creed;
Nor watch the balance of the huckster's beam;
Declare your hardiest thought, your proudest dream;
Await no summons; laugh at all rebuff;
High hearts and you are destiny enough.
The mystery and the power enshrined in you
Are old as time and as the moment new;
And none but you can tell what part you play,
Nor can you tell until you make assay,
For this alone, this always, will succeed,
The miracle and magic of the deed.
OBSERVATIONS AND COMMENTS.
Whoever severs himself from Mother Earth and her flowing sources of life goes into exile. A vast part of civilization has ceased to feel the deep relation with our mother. How they hasten and fall over one another, the many thousands of the great cities; how they swallow their food, everlastingly counting the minutes with cold hard faces; how they dwell packed together, close to one another, above and beneath, in dark gloomy stuffed holes, with dull hearts and insensitive heads, from the lack of space and air! Economic necessity causes such hateful pressure. Economic necessity? Why not economic stupidity? This seems a more appropriate name for it. Were it not for lack of understanding and knowledge, the necessity of escaping from the agony of an endless search for profit would make itself felt more keenly.
Must the Earth forever be arranged like an ocean steamer, with large, luxurious rooms and luxurious food for a select few, and underneath in the steerage, where the great mass can barely breathe from dirt and the poisonous air? Neither unconquerable external nor internal necessity forces the human race to such life; that which keeps it in such condition are ignorance and indifference.
Since Turgenieff wrote his "Fathers and Sons" and the "New Generation," the appearance of the Revolutionary army in Russia has changed features. At that time only the intellectuals and college youths, a small coterie of idealists, who knew no distinction between class and caste, took part in the tremendous work of reconstruction. The revolutionist of those days had delicate white hands, lots of learning, æstheticism and a good portion of nervousness. He attempted to go among the people, but the people understood him not, for he did not speak the people's tongue. It was a great effort for most of those brave ones to overcome their disgust at the dirt and dense ignorance they met among the peasants, who absolutely lacked comprehension of new
Pages