You are here
قراءة كتاب Mother Earth, Vol. 1 No. 4, June 1906 Monthly Magazine Devoted to Social Science and Literature
تنويه: تعرض هنا نبذة من اول ١٠ صفحات فقط من الكتاب الالكتروني، لقراءة الكتاب كاملا اضغط على الزر "اشتر الآن"
Mother Earth, Vol. 1 No. 4, June 1906 Monthly Magazine Devoted to Social Science and Literature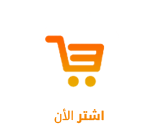 Transcriber's Note:

Obvious typographical errors have been corrected.
CONTENTS.
PAGE
Mrs. Grundy    

VIROQUA DANIELS

1
A Greeting    

ALEXANDER BERKMAN

3
Henrik Ibsen    

M. B.

6
Observations and Comments
8
A Letter    

EMMA GOLDMAN

13
Libertarian Instruction    

EMILE JANVION

14
The Antichrist    

FRIEDRICH NIETZSCHE

15
Brain Work and Manual Work    

PETER KROPOTKIN

21
Motherhood and Marriage    

HENRIETTE FUERTH

30
Object Lesson for Advocates of Governmental Control    

ARTHUR G. EVERETT, N—M.

33
The Genius of War    

JOHN FRANCIS VALTER

36
Dignity Speaks
36
Paternalistic Government     (

CONTINUATION

)    

THEODORE SCHROEDER

38
Aim and Tactics of the Trade-Union Movement    

MAX BAGINSKI

44
Refined Cruelty    

ANNA MERCY

50
"The Jungle"    

VERITAS

53
The Game is Up    

SADAKICHI HARTMANN

57
---
MRS. GRUNDY.
By
Viroqua Daniels

.

Her will is law. She holds despotic sway.

Her wont has been to show the narrow way

Wherein must tread the world, the bright, the brave,

From infancy to dotard's gloomy grave.

"Obey! Obey!" with sternness she commands

The high, the low, in great or little lands.

She folds us all within her ample gown.

A forward act is met with angry frown.

The lisping babes are taught her local speech;

Her gait to walk; her blessings to beseech.

They laugh or cry, as Mistress says they may,—

In everything the little tots obey.

The youth know naught save Mrs. Grundy's whims.

They play her games. They sing her holy hymns.

They question not; accept both truth and fiction,

(The

OLD

is right, within her jurisdiction!).

Maid, matron, man unto her meekly bow.

She with contempt or ridicule may cow.

They dare not speak, or dress, or love, or hate,

At variance with the program on her slate.

Her subtle smile, e'en men to thinkers grown,

Are loath to lose; before its charm they're prone.

With great ado, they publicly conform—

Vain, cowards, vain; revolt

MUST

raise a storm!

The "indiscreet," when hidden from her sight,

Attempt to live as they consider "right."

Lo! Walls have ears! The loyal everywhere

The searchlight turn, and loudly shout, "Beware!"

In tyranny the Mistress is supreme.
Pages