You are here
قراءة كتاب Buchanan's Journal of Man, July 1887 Volume 1, Number 6
تنويه: تعرض هنا نبذة من اول ١٠ صفحات فقط من الكتاب الالكتروني، لقراءة الكتاب كاملا اضغط على الزر "اشتر الآن"
Buchanan's Journal of Man, July 1887 Volume 1, Number 6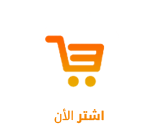 professor of medicine confessed to me, should I pronounce the word somnambulism I'd be ruined. This is the manner in which ideas are kept from medical students."
"If medicine, in its results, could look with pride on its therapeutics, it might be explained. But a therapeutics that allows thousands of children to sink yearly into untimely graves from all manner of diseases, that allows a large proportion of grown persons to be decimated yearly by epidemics, that in its psychiatry is perfectly impotent to stop the rapid increase of insanity, that notoriously cannot cure a migraine, a cold, yea, not even a corn,—such a system ought surely to have some modesty, and be only too glad to accept improvements that tend to ameliorate this condition."
CONDITION OF THE MEDICAL PROFESSION.
These remarks of Dr. Du Prel, though somewhat exaggerated, are probably based on truth in their reference to the backward condition of the medical profession in Europe, and of all that portion in America which is essentially European, and governed by European authority. But the healing art in America has been to a great extent emancipated by the spirit of American liberty, and in its actual results among liberal physicians is far in advance of the European system. One signal proof of this was given at Cincinnati in 1849, when that city was visited by a terrible epidemic of Asiatic cholera, which swept off five thousand of its inhabitants. The mortality of cholera under old school practise had been from twenty-five to sixty per cent., the latter having been realized in hospitals at Paris. Under the practice taught in our college at that time, the mortality in 1,500 cases did not exceed six per cent.
The atmosphere of freedom in this country, and the absolute medical freedom (until within a few years the colleges have procured medical legislation to help their diplomas, and their graduates) have given a progressiveness and practicality to American physicians which are beginning to be recognized abroad.
Dr. Lawson Tait is eminent in the treatment of women in England. In the Medical Current of April 20th, he is quoted as expressing a regret that his time and money had not been directed to the Western instead of the Eastern Hemisphere, when picking up his medical knowledge. He predicted that 'ere long it will be to the medical colleges of America rather than to those of Europe that students will travel.' Then he goes on to say:
"American visitors abroad who have given weeks and months to see me work, have one and all impressed me with their possession of that feature of mind which in England I fear we do not possess, the power of judging any question solely upon its merits, and entirely apart from any prejudice, tradition, or personal bias. No matter how we may struggle against it, tradition rules all we do; we cannot throw off its shackles, and I am bound to plead guilty to this weakness myself, perhaps as fully as any of my countrymen may be compelled to do. I may have thrown off the shackles in some instances, but I know that I am firmly bound in others, and my hope is that my visit to a freer country and a better climate may extend my mental vision."
POWER OF MAGNETISM AND SUGGESTION.
The suggestion of Du Prel as to the hypnotic teaching in France, that an idea impressed on the mind of the hypnotized will be realized in the body is the basis of a great deal of therapeutic philosophy. It is true in practice just to the extent of human impressibility. A cheerful physician or friend, by encouraging words impresses the idea of recovery and thus sometimes produces it. Judicious friends never speak in a discouraging manner to the invalid. The success of mind cure practitioners is based on this principle. They endeavor to impress on the patient's mind the idea of perfect health, but they know too little of the whole subject to know how to place the patient in that passive and receptive condition in which the results are most promptly and certainly produced.
Such methods are limited in their effect in proportion to human impressibility and cannot possibly supersede all use of remedies which reach thousands of cases in which mental operations would be entirely futile. But the power of animal magnetism over all diseases and infirmities of mind and body has been so often demonstrated that its neglect is a deep disgrace to the medical colleges. A correspondent of the Daily Telegraph gives the following illustration of its power over drunkenness:
"About eighteen months ago I was conversing with my friend B., who is an enthusiastic believer in mesmerism, and has repute as an amateur practitioner. My contention was that his favorite science (?) had contributed absolutely nothing to the world's good to cause its recognition by either scientists or philosophers. 'Can you give me,' said I, 'one instance in which you have conferred an actual benefit by the practice of your favorite art?' He related several, from which I selected the following:—'There lives by my parsonage,' said my friend B., 'a man who for many years, had been a confirmed drunkard. Repeatedly were his wife and children forced to flee from him, for when in his drunken frenzies, he attempted to murder them. Again and again have I striven to induce him to flee from his horrible vice, but my efforts were always futile. One day he called to see me when he was suffering acutely from the effects of drink. I resolved to place him under mesmeric influence. This I did, and while subject to me made him promise not to touch strong drink again, and if he attempted to break his pledge, might the drink taste to him filthy as putrid soapsuds. I then restored him to his normal state, and he left me. He kept his unconsciously given promise. In the course of a couple of years this man raised himself from a condition of poverty to the comfortable position of a thriving market gardener. 'Not a fortnight since,' resumed my friend, 'my neighbor's wife laughingly said to me, 'There is no fear of my husband ever drinking again, sir. You know he has to be in the market very early in the morning with his vegetables. Yesterday morning, while he was drinking a cup of coffee at the hotel an old mate said to him, 'Why don't you drink some spirits; are you afraid?' To show his mate that he was not afraid, he ordered a glass of brandy, but no sooner did he put it in his mouth than he spat it out again, saying the 'filthy stuff tasted like rotten soapsuds.' My friend B. said, that, till he told me, to no one had he mentioned the fact, and that what he did to his poor neighbor he did in order to see if it were possible to use mesmerism as a remedial agent in cases of drunkenness."
The power of control over the impressible condition (which is so easily developed into hypnotism) has been recently illustrated in France, and reports of the phenomena published in the London News, concerning which Mr. Charles Dawbarn has published the following in the Banner of Light:
"According to the reports published in the Daily News of London, Eng., an attempt has been made by physicians in Paris, France, to determine the duration of an hypnotic influence. Some of my readers may not be aware that 'hypnotism' is a word coined by the medical faculty to replace the term 'mesmerism,' which they consider disreputably associated with spiritualism. These physicians seem to have had some very fine sensitives upon whom to operate. The first experiment was upon a lady of some means, but having a mother and sister dependent upon her for support. The hypnotizer first established his influence in the usual manner, and then told the lady he wished her to
Pages