You are here
قراءة كتاب Robin Tremayne A Story of the Marian Persecution
تنويه: تعرض هنا نبذة من اول ١٠ صفحات فقط من الكتاب الالكتروني، لقراءة الكتاب كاملا اضغط على الزر "اشتر الآن"
Robin Tremayne A Story of the Marian Persecution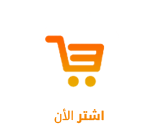 Emily Sarah Holt
"Robin Tremayne"
---
Preface.
More than three hundred years have rolled away since the events narrated in the following pages stirred the souls of men; since John Bradford sat down to his "merry supper with the Lord;" since Lawrence Saunders slept peacefully at the stake, lifted over the dark river in the arms of God; since Ridley and Latimer, on that autumn morning at Oxford, lighted that candle in England which they trusted by God's grace should never be put out.
And how stands it with England now? For forty-three years, like a bird fascinated by the serpent, she has been creeping gradually closer to the outstretched arms of the great enchantress. Is she blind and deaf? Has she utterly forgotten all her history, all the traditions of her greatness? It is not quite too late to halt in her path of destruction; but how soon may it become so? How soon may the dying scream of the bird be hushed in the jaws of the serpent?
The candle which was lighted on that autumn morning is burning dim. It burns dimmer every year, as England yields more and more to Rome. And every living soul of us all is responsible to God for the preservation of its blessed light. O sons and daughters of England, shall it be put out?
---
Chapter One.
The Folding of the Lamb.
"And then she fell asleep; but God
    Knew that His Heaven was better far,
    Where little children angels are;
And so, for paths she should have trod
Through thorns and flowers, gave her this sod.

"He gave her rest for troublousness,
    And a calm sleep for fitful dreams
    Of what is, and of more that seems
For tossings upon earth and seas
Gave her to see Him where He is."

W.M. Rossetti.

"Arbel, look forth and see if thy father and Robin be at hand. I fear the pie shall be overbaken."
The speaker was a woman of about forty years of age, of that quiet and placid demeanour which indicates that great provocation would be needed to evoke any disturbance of temper. Gathering up the garment on which she was at work, Arbel (Note 1) crossed the long, low room to a wide casement, on the outer mullions of which sundry leafless boughs were tapping as if to ask shelter from the cold; and after standing there for two or three minutes, announced that the missing members of the family were approaching.
"And a third party withal," added she; "that seemeth me, so far as I may hence discern, to be Doctor Thorpe."
"He is very welcome, an' it be he," returned her mother, still calmly spinning. "I trust to ask his counsel touching Robin."
Figuratively speaking, for more than a century was yet to elapse ere George Fox founded the Society of Friends, it might be said that Custance (Note 2) Tremayne was born a Quakeress. It had hitherto proved impossible, through all the annals of the family experience, to offend or anger her. She was an affectionate wife and mother, but nothing roused in her any outward exhibition of anxiety or annoyance. The tenor of her way was very even indeed.
Before Arbel had done much more than resume her seat and her needle, the room was entered by two men and a lad of sixteen years. The master of the house, Mr Anthony Tremayne, (Note 3) who came in first, was a man of more demonstrative manners than his quiet partner. He who entered second was shorter and stronger-built, and had evidently seen a longer term of life. His hair, plentifully streaked with grey, was thinned to slight baldness on the summit of the head; his features, otherwise rather strong and harsh, wore an expression of benevolence which redeemed them; his eyes, dark grey, were sharp and piercing. When he took off his hat, he carefully drew forth and put on a black skull-cap, which gave him a semi-priestly appearance. The lad, who entered with a slow and almost languid step, though in face resembling his father, was evidently not without an element of his mother in his mental composition. His hair was dark, and his eyes brown: but the same calm placidity of expression rested on his features as on hers, and his motions were quiet and deliberate.
"Good morrow, Dr Thorpe," (Note 4) said Mistress Tremayne, rising from her work.
"The like to you, my mistress," was the response. "Well, how fare you all? Be any of you sick? or can you do without me for a se'nnight?"
"Whither go you, Doctor?" gently asked Custance.
The Doctor's brow grew graver. "On a sorrowful errand, friend," he replied. "Our noble friends at Crowe are in sore trouble, for their little maid is grievous sick."
"What, little Honor?" cried Arbel, pityingly.
"Ay, methinks the Master is come, and hath called for her. We might thank God, if we could see things as He seeth. The sorrows of her House shall never trouble her."
"Poor child!" said Custance in her quiet voice. "Why, good Doctor, we be none of us truly sick, I thank God; but in sooth I did desire you should step in hither, touching Robin."
"Touching whom?" asked Dr Thorpe with a faint sound of satire in his tone.
But the tone had no effect on Custance.
"Touching Robin," she repeated. "I would fain have you to send him some physic, an' it like you."
"What shall I send him?" said the Doctor with a grim smile. "A bottle of cider? He lacketh naught else."
"Nay, but I fear me he groweth too fast for his strength," answered his mother.
"Then give him more meat and drink," was the rather contemptuous reply. "The lad is as strong as a horse: he is only a trifle lazy. He lacketh but stirring up with a poker."
"Send us the poker," said his father, laughing.
"I am not an ironmonger," retorted the Doctor, again with the same grim smile. "But the boy is all right; women be alway looking out for trouble and taking thought."
"But I count you know a mother's fears," answered Custance calmly.
"How should I?" said he. "I was never a woman, let alone a mother. I know all women be fools, saving a handful, of whom Isoult Avery, at Bradmond yonder, is queen."
Mr Anthony Tremayne laughed heartily. His wife merely replied as quietly as before. "So be it, Doctor. I suppose men do fall sick at times, and then they use not to think so for a little while at the least."
"Well, I said not you were not in the handful," said he, smiling again.
"All that you yourself do know make the handful, I count," said Tremayne. "Ah! Doctor, your bark did alway pass your bite. But who goeth yonder? Come within!"
The door opened in answer to his call, and disclosed a good-looking man in the prime of life, whose dark hair and beard were particularly luxuriant in growth.
"Ah! Jack Avery, God save thee!" resumed Tremayne, heartily. "Thou art right welcome. What news?"
"Such news," was the response, in a clear, musical voice, "as we be scarce like to hear twice this century. May I pray you of a cup of wine, to drink the health of the King?"
"Fetch it, Robin," said Tremayne. "But what hath the King's Grace done, Avery? Not, surely, to repeal the Bloody Statute, his sickness making him more compatient (Note 5) unto his poor subjects? That were good news!"
"I sorrow to say it," replied Avery, "but this is better news than that should be." And holding up the cup of wine which Robin offered him, he said solemnly,—"The King's Majesty, Edward the Sixth! God save him!"
From all except Custance there came in answer such a cry—half amazement, half exultation—as we in this nineteenth century can scarcely imagine for such an event. For the last eight years of the reign of Henry the Eighth, England had been in slavery—"fast bound in misery and iron." Every year it had grown heavier. Murmuring was treated as rebellion, and might have entailed death. To know that Henry was dead was to be free—to be at liberty to speak as a man thought, and to act as a man believed right.
"Ay," resumed Avery gravely, "King Henry the Eight is gone unto the mercy of God. How much mercy God could show him, let us not presume to think. We can only know this—that it was as much as might stand with His glory."
Dr Thorpe and John Avery left Tremayne together, for both were on their way to Crowe. A walk of twenty minutes brought them to the house of the latter, an erection of some fifty years' standing. Bradmond comprised not only the house, but a large garden and a paddock, in which Avery's horse Bayard took his ease. There was also a small farm attached, with its requisite buildings; and when the gentlemen arrived, Tom (Note 4), the general factotum, was meandering about the flower-garden, under the impression that he was at work, while Avery's little daughter, Kate (Note 4) aged nearly four years, was trotting after him from one spot to another, also under the impression that she was affording him material assistance in his labours.
John Avery brought his guest into the hall, then the usual family sitting-room when particular privacy was not desired. Here they were met by a lady, a little under middle height, with a fair pale complexion, but dark brown eyes and hair, her manners at once very quiet and yet very cordial. This was Isoult Avery.
In due time the next morning the party set forth,—namely, John and Isoult Avery, and Dr Thorpe,—and after two days' travelling reached Crowe.
Crowe was a smaller house than Bradmond, less pleasantly situated, and with more confined grounds. The door was opened by a girl who, to judge from her dress and appearance, was a maid-of-all-work, and with whom tidiness was apparently not a cardinal virtue.
"Good morrow, Deb (Note 4); how fareth the child?"
"Good lack, Mistress!" was all that could be extracted from Deb.
"Get thee down to the kitchen for a slattern as thou art, and wash thee and busk (dress) thee ere thou open the door to any again!" said a rather shrill, yet not unpleasant, voice behind Deb; and that damsel disappeared with prompt celerity. "The maid is enough to provoke all the saints in the calendar. Isoult, sweet heart, be a thousand times welcomed!" And the speaker, advancing, kissed her guest with as much affection as though they had been sisters.
"And how goeth it with the child, Mrs Philippa?"
A quick shake of the head seemed to give an unfavourable answer.
"Demand that of Dr Thorpe, when he hath seen her; but our apothecary feareth much."
Very unlike either of the women already described was Philippa Basset. There was nothing passive about her; every thing was of the most active type, and the mood in which she chiefly lived was the imperative. While really under the common height of women, in some mysterious way she appeared much taller than she was. Her motions were quick even to abruptness: her speech sincere even to bluntness. Every body who knew her loved her dearly, yet every body would have liked to alter her character a little. Generally speaking, she seemed to take no part in those softer feminine feelings supposed to be common to the sex; yet there were times when that firm voice could falter, and those bright, quick, grey-blue eyes grow dim with tears. Whatever she did, she did thoroughly and heartily: she loved fervently and hated fervently. That "capacity for indignation" which it has been said lies at the root of all human virtues, was very fully developed in Philippa. Her age was thirty-one, but she looked nearer forty. Perhaps Isoult Avery, who had gone with her through the storm of suffering which fell on the House of Lisle, could have guessed how that look of age had come into the once bright and lively face of Philippa Basset.
"Come in, dear heart," continued Philippa, "and speak with my Lady my mother; and I will carry up Dr Thorpe to see the child."
So John and Isoult went into the parlour, and Philippa conducted Dr Thorpe to the sick chamber.
In the little parlour of the little house at Crowe sat a solitary lady. She was not yet fifty years of age, but her hair was only one remove from white; and though lines of thought and suffering were marked on her pale face, it yet bore the remains of what had been delicate loveliness. Her complexion was still exquisitely fair, and her eyes were a light, bright blue. Though she moved quickly, it was with much dignity and grace. She was a small, slightly-made woman; she sat as upright as a statue; and she inclined her head like a queen. It was no marvel, for she had been all but a queen. For twelve years of her life, her velvet robes had swept over palace pavements, and her diamonds had glittered in the light of royal saloons; and for seven of those years she had herself occupied the highest place. An invitation from her had been an envied honour; a few minutes' conversation with her, a supreme distinction. For this was Honor Plantagenet, Viscountess Lisle, sometime Lady Governess of Calais. But that was all over now. She was "a widow indeed, and desolate." The House of Lisle had fallen seven years before; and Honour's high estate, as well as her private happiness, fell with it. And with her, as with so many others, it ended in the old fashion—
"'Where be thy frendes?' sayd Robin.
'Syr, never one wyll me know;
Whyle I was ryche enow at home
Grete boste then wolde they blowe;
And now they renne awaye fro me,
As bestes on a rowe;
They take no more heed of me,
Than they me never sawe.'"

(Note 6).

Of the scores of distinguished persons who had enjoyed the princely hospitality of Lady Lisle at Calais, not one ever condescended to glance into the little house at Crowe. She had friends left, but they were not distinguished persons. And foremost among these was Isoult Avery, who for two years had been bower-woman to the Viscountess, in those old days when she sat in the purple as Governess of Calais.
Many minutes had not elapsed before Philippa and Dr Thorpe entered the parlour together.
"Well, what cheer?" asked Lady Lisle, quickly, even before her greeting: for the grandchild who lay ill in the chamber above was very dear to that lonely woman's heart.
"Madam, the child is dying."
"Alack, my poor lamb!" And Lady Lisle rose and went above to the little sufferer.
Dr Thorpe turned to Isoult. "What aileth the mother?" he asked her shortly.
"Frances?" she replied. "In good sooth, I wis not. I have not yet seen her. Doth aught ail her save sorrow?"
"The Lady Frances," he repeated. "Methinks somewhat else doth ail her. What it is essay you to discover."
He broke off rather abruptly as the door opened, and the lady under discussion entered the room. Taller than Lady Lisle or Philippa, she was more slender and fragile-looking than either. Hair of pale shining gold framed a face very white and fair, of that peculiar pure oval shape, and those serene, regular Grecian features, which marked the royal Plantagenets. For this lady was of the bluest blood, and but for an act of cruel treachery on the part of King Edward the Fourth, she might have been the Princess Royal of England. And never had England a daughter who could have graced that position more perfectly. To a character so high and pure, and a taste so delicate and refined, as were almost out of place in that coarsest and most blunt of all the centuries, she united manners exquisitely gentle, gracious, and winning. The Lady Frances Basset
Pages