You are here
قراءة كتاب Slave Narratives: a Folk History of Slavery in the United States From Interviews with Former Slaves South Carolina Narratives, Part 4
تنويه: تعرض هنا نبذة من اول ١٠ صفحات فقط من الكتاب الالكتروني، لقراءة الكتاب كاملا اضغط على الزر "اشتر الآن"
Slave Narratives: a Folk History of Slavery in the United States From Interviews with Former Slaves South Carolina Narratives, Part 4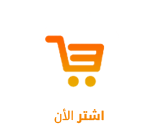 Transcriber's Note:

This text is mainly written in dialect. As such, the majority of the spelling, grammar, and punctuation irregularities have been preserved, with the exception of a number of typographical errors. A full list of them can be found at the end of the text.
SLAVE NARRATIVES
A Folk History of Slavery in the United States
From Interviews with Former Slaves
TYPEWRITTEN RECORDS PREPARED BY
THE FEDERAL WRITERS' PROJECT
1936-1938
ASSEMBLED BY
THE LIBRARY OF CONGRESS PROJECT
WORK PROJECTS ADMINISTRATION
FOR THE DISTRICT OF COLUMBIA
SPONSORED BY THE LIBRARY OF CONGRESS
Illustrated with Photographs
---
WASHINGTON 1941
---
VOLUME XIV
SOUTH CAROLINA NARRATIVES
PART 4


Prepared by
the Federal Writers' Project of
the Works Progress Administration
for the State of South Carolina
---
INFORMANTS
Raines, Mary
1
Range, Frank
3
Rawls, Sam
5, 7
Renwick, Ellen
9
Rice, Anne
10
Rice, Jessie
12
Rice, Phillip
17
Richardson, Martha
19
Riley, Mamie
23
Riser, Susie
25
Roberts, Isom
26
Robertson, Alexander
31
Robinson, Charlie
35
Rosboro, Al
38
Rosboro, Tom
42
Rosborough, Reuben
45
Rose, William
48
Russell, Benjamin
51
Rutherford, Joe
55
Rutherford, Lila
57
Rutledge, Sabe
59, 65
Ryan, Henry
71, 74
 
Satterwhite, Emoline
75
Scaife, Alexander
76
Scantling, Eliza
78
Scott, Mary
81
Scott, Nina
88
Scurry, Morgan
89
Simmons, Ransom
Pages