You are here
قراءة كتاب The American Missionary — Volume 54, No. 3, July, 1900
تنويه: تعرض هنا نبذة من اول ١٠ صفحات فقط من الكتاب الالكتروني، لقراءة الكتاب كاملا اضغط على الزر "اشتر الآن"
The American Missionary — Volume 54, No. 3, July, 1900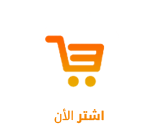 ---
---
NEW YORK:

PUBLISHED QUARTERLY BY THE AMERICAN MISSIONARY ASSOCIATION,

THE CONGREGATIONAL ROOMS,

FOURTH AVENUE AND TWENTY-SECOND STREET, NEW YORK.
---
Price 50 Cents a Year in advance.
Entered at the Post Office at New York, N. Y., as Second-Class mail matter.
---
CONTENTS.
---
Page

Financial—Nine Months97
Editorial Notes97
Indian Progress102
Light and Shade104
COMMENCEMENT EXERCISES:
Fisk University, Tenn.106
Talladega College, Ala.108
Straight University, La.110
Tougaloo University, Miss.113
Grandview Institute, Tenn.115
Pleasant Hill Academy, Tenn.115
Fort Berthold Indian School, N. D.116
A Tribute To Rev. A. J. F. Behrends, D.D.118
Richard Salter Storrs, D.D.119
Obituary—Prof. A. K. Spence—Rev. W. S. Alexander, D.D.121
Porto Rico Notes122
Loss of Supplies for Alaska124
Department of Christian Endeavor125
RECEIPTS128
Woman's State Organizations142
Secretaries of Young People's and Children's Work144
---
THE 54th ANNUAL MEETING
OF THE
American Missionary Association
WILL BE HELD IN
SPRINGFIELD, MASS
October 23-25, 1900.
SERMON: REV. NEWELL DWIGHT HILLIS, D.D.
---
The AMERICAN MISSIONARY presents new form, fresh material and generous illustrations for 1900. This magazine is published by the American Missionary Association quarterly. Subscription rate fifty cents per year.
Many wonderful missionary developments in our own country during this stirring period of national enlargement are recorded in the columns of this magazine.
---
THE
American Missionary
---
Vol.

LIV.
JULY, 1900.

No.

3.
---
FINANCIAL.
Nine Months, Ending June 30th.
The receipts are $237,141.25, exclusive of Reserve Legacy Account, an increase of $24,922,63 compared with last year. There has been an increase of $15,751.36 in donations, $5,800.96 in estates, $852,26 in income and $2,518.05 in tuition.
The expenditures are $249,148.75, an increase of $21,699.95 compared with last year. The debt showing June 30th, this year, is $12,007.50—last year at the same time $15,230.18.
We appeal to churches, Sunday-schools, Christian Endeavor Societies, Woman's Missionary Societies and individuals, and also to executors of estates, to secure as large a sum as possible for remittance in July, August and September. The fiscal year closes September 30th. We hope to receive from
Pages