You are here
قراءة كتاب A Yellow God: An Idol of Africa
تنويه: تعرض هنا نبذة من اول ١٠ صفحات فقط من الكتاب الالكتروني، لقراءة الكتاب كاملا اضغط على الزر "اشتر الآن"
A Yellow God: An Idol of Africa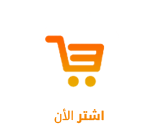 THE YELLOW GOD
AN IDOL OF AFRICA

By H. Rider Haggard
---
---
CHAPTER I
SAHARA LIMITED
Sir Robert Aylward, Bart., M.P., sat in his office in the City of London. It was a very magnificent office, quite one of the finest that could be found within half a mile of the Mansion House. Its exterior was built of Aberdeen granite, a material calculated to impress the prospective investor with a comfortable sense of security. Other stucco, or even brick-built, offices might crumble and fall in an actual or a financial sense, but this rock-like edifice of granite, surmounted by a life-sized statue of Justice with her scales, admired from either corner by pleasing effigies of Commerce and of Industry, would surely endure any shock. Earthquake could scarcely shake its strong foundations; panic and disaster would as soon affect the Bank of England. That at least was the impression which it had been designed to convey, and not without success.
"There is so much in externals," Mr. Champers-Haswell, Sir Robert's partner, would say in his cheerful voice. "We are all of us influenced by them, however unconsciously. Impress the public, my dear Aylward. Let solemnity without suggest opulence within, and the bread, or rather the granite, which you throw upon the waters will come back to you after many days."
Mr. Aylward, for this conversation occurred before his merits or the depth of his purse had been rewarded by a baronetcy, looked at his partner in the impassive fashion for which he was famous, and answered:
"You mix your metaphors, Haswell, but if you mean that the public are fools who must be caught by advertisement, I agree with you. Only this particular advertisement is expensive and I do not want to wait many days for my reward. However, £20,000 one way or the other is a small matter, so tell that architect to do the thing in granite."
Sir Robert Aylward sat in his own quiet room at the back of this enduring building, a very splendid room that any Secretary of State might have envied, but arranged in excellent taste. Its walls were panelled with figured teak, a rich carpet made the footfall noiseless, an antique Venus stood upon a marble pedestal in the corner, and over the mantelpiece hung a fine portrait by Gainsborough, that of a certain Miss Aylward, a famous beauty in her day, with whom, be it added, its present owner could boast no connection whatsoever.
Sir Robert was seated at his ebony desk playing with a pencil, and the light from a cheerful fire fell upon his face.
In its own way it was a remarkable face, as he appeared then in his fourth and fortieth year; very pale but with a natural pallor, very well cut and on the whole impressive. His eyes were dark, matching his black hair and pointed beard, and his nose was straight and rather prominent. Perhaps the mouth was his weakest feature, for there was a certain shiftiness about it, also the lips were thick and slightly sensuous. Sir Robert knew this, and therefore he grew a moustache to veil them somewhat. To a careful observer the general impression given by this face was such as is left by the sudden sight of a waxen mask. "How strong! How lifelike!" he would have said, "but of course it isn't real. There may be a man behind, or there may be wood, but that's only a mask." Many people of perception had felt like this about Sir Robert Aylward, namely, that under the mask of his pale countenance dwelt a different being whom they did not know or appreciate.
If these had seen him at this moment of the opening of our story, they might have held that Wisdom was justified of her children. For now in the solitude of his splendid office, of a sudden Sir Robert's mask seemed to fall from him. His face broke up like ice beneath a thaw. He rose from his table and began to walk up and down the room. He talked to himself aloud.
"Great Heavens!" he muttered, "what a game to have played, and it will go through. I believe that it will go through."
He stopped at the table, switched on an electric light and made a rapid calculation on the back of a letter with a blue pencil.
"Yes," he said, "that's my share, a million and
Pages