You are here
قراءة كتاب Dave Porter and the Runaways; Or, Last Days at Oak Hall
تنويه: تعرض هنا نبذة من اول ١٠ صفحات فقط من الكتاب الالكتروني، لقراءة الكتاب كاملا اضغط على الزر "اشتر الآن"
Dave Porter and the Runaways; Or, Last Days at Oak Hall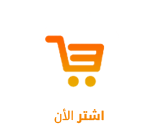 ---
---
Dave Porter Series
---
DAVE PORTER
AND THE RUNAWAYS
OR
LAST DAYS AT OAK HALL
BY
EDWARD STRATEMEYER
Author of "Dave Porter at Oak Hall," "The Lakeport Series,"
"Old Glory Series," "Pan-American Series," etc.
ILLUSTRATED BY H. RICHARD BOEHM
BOSTON
LOTHROP LEE & SHEPARD CO.
---
Published, March, 1913
Copyright, 1913, by Lothrop, Lee & Shepard Co.
---
All Rights Reserved
---
Dave Porter and the Runaways
Norwood Press
Berwick & Smith Co.
Norwood, Mass.
U.S.A.
---
PREFACE
"Dave Porter and the Runaways" is a complete story in itself, but forms the ninth volume of a line issued under the general title of "Dave Porter Series."
In the first volume of this series, entitled "Dave Porter at Oak Hall," the reader was introduced to a typical American lad, and the particulars were given of his doings at an up-to-date boarding school.
There was a cloud over Dave's parentage, and in order to solve the mystery of his identity he took a long voyage over the ocean, as related in the second volume, called "Dave Porter in the South Seas." Then he came back to his schoolmates, as told of in "Dave Porter's Return to School," and then took a long trip to Norway, to hunt up his father, the particulars of which are given in "Dave Porter in the Far North."
Having settled the matter of his identity to his satisfaction, our hero came back to Oak Hall and had a number of strenuous contests, related in detail in "Dave Porter and His Classmates." Following this came the summer vacation, and iv the youth made a trip West, the happenings of which are set down in "Dave Porter at Star Ranch."
When Dave returned to Oak Hall once more he found the school rivalries as bitter as ever, and what these led to has been related in "Dave Porter and His Rivals." His enemies tried hard to do our hero much injury, but he exposed them and they were forced to flee, to escape the consequences of their actions.
The winter holidays found Dave homeward bound. He had anticipated some jolly times among his relatives and friends, but a robbery upset all his plans, and, almost before he knew it, he found himself bound southward, as related in "Dave Porter on Cave Island." On the island he had many adventures out of the ordinary, and he came home more of a hero than ever, having saved Mr. Wadsworth, his benefactor, from ruin.
In the present story Dave is back once again at school. There are some queer happenings, and then some lads run away. How Dave proved his common sense, and brought the runaways back, I leave for the pages which follow to tell. I trust the reading of this volume will do all my young friends good.
Edward Stratemeyer.

February 1, 1913.

---
CONTENTS
CHAPTER

PAGE

I.

Dave and His Chums

  
1
II.

A Glimpse at the Past

  
11
III.

A Talk of the Future

  
21
IV.

Mr. Job Haskers's Doings

  
31
V.

At Oak Hall Once More

  
41
VI.

Phil Shows His Stubbornness

  
52
VII.

Phil and Ben Make a Move

  
62
VIII.

An Unusual Compact

  
72
IX.

The King of Sumatra

  
82
X.

Nat Poole Wants to Know

  
91
XI.
Pages