You are here
قراءة كتاب The Elm Tree Tales
تنويه: تعرض هنا نبذة من اول ١٠ صفحات فقط من الكتاب الالكتروني، لقراءة الكتاب كاملا اضغط على الزر "اشتر الآن"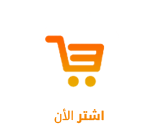 that of her adopted mother she said, with the calmness of a settled purpose—"It will make a sad void in our desolate home, but God has opened your heart to her before she is left alone, and His goodness shall be my constant theme of gratitude; you will allow her to come to us every day while her poor father lives; his pains will be lightened by her presence, and 'twill comfort me to see the eyes that have beamed upon me these nine long years, more joyously beaming as I hasten to the end of my pilgrimage. You will love this kind lady, will you not, my child?" said she to the little girl, by whom she was again kneeling—"and be to her a dear and dutiful daughter, if you would please your own parents."
"Love her, dear mother? Who could help loving the beautiful and kind, and good!—and is she not beautiful, and has she not been kind and good to me when others did but rail at me, and jostle me down in the crowded street! Oh! yes, I will indeed love her, very, very dearly!" and she clung to the hand of the widow that held her own, and caressingly fondled and kissed it, until her mother laid her gently back upon her pillow, and arose to return to her home.
---
CHAPTER IV.
The sick husband lay watching the moonbeams as they came through the window and played fantastically upon the walls, and his thoughts went far away to a pleasant spot beneath a group of willows, by a gently flowing stream, where the moonbeams once played upon the fair face of his Mary, and he sighed heavily as he reviewed the many changes that had brought them where they now were. Many a sunny hour came flashing upon his memory, with its dear and hallowed associations; the early days of their marriage when their home was green and sylvan—the gathering of friends on every festive occasion—the birth of their sweet babe that brought with it such new and blessed ties; and then the sunny hours departed, and the clouds covered them; the days of sickness came and their property fled away, and with their wealth went their friends from them. Weary months of toil in a strange city was thenceforward their portion; a sick-bed was the strong man's heritage, and days of fasting and misery and labor devolved on the delicate wife. The child that had been nursed in the lap of luxury went out into dirty streets to get her bread from pitying strangers, and the three—husband, wife, and child—were alone in the wide world, with their burden of poverty and woe, all the harder to bear from the fact that they were unused to it. Thus mused the sick man in the solitude of his chamber, and while he mused a mellower gleam of light fell upon his pillow and illumined his shrunken features, and a soft step was by the bed-side, and a beloved voice in his ear, telling him news that made him willing to die. God had sent them a friend! Even when he had been repining at the decrees of His Providence, that Providence was working out his best and truest good. He felt that his days would be few upon the earth, and that his Mary would soon follow him; but their darling Jennie would be sheltered and taught, and that by a true disciple of their Lord and Master. No more anguish lest his precious child should become a prey to the wary and dissolute; no more grief at her withered, cheerless youth; no more sorrowings for the wants that he could not appease. "Oh! too much! too much mercy and goodness hast thou shown toward Thine unworthy servants, my Saviour and my God!" murmured he, and a violent hemorrhage ensued, occasioned by the sudden shock of the unlooked for joy.
---
CHAPTER V.
Before another week had elapsed, Mr. and Mrs. Grig were comfortably settled in a pleasant cottage belonging to Mrs. Dunmore, whose increasing benevolence had found a delightful impulse in the certainty that the poor woman was no other than one of her school-girl acquaintances, whom she had most dearly loved, but of whom she had heard little since they had completed their studies. They had married, and in their new relationships lost sight of each other, until, by a mysterious Providence, they were now united. It would have been but a mockery in Mrs. Grig to appear at all reluctant to accept the support she so much needed, since her own precarious health, and her husband's approaching dissolution rendered it impossible for her to obtain her own livelihood. Gladly, therefore, and with alacrity, they left the scene of their past troubles and necessities for the pretty cottage and the congenial society of their disinterested friend, yet scarcely were they established in their new abode when the messenger of death came to claim his victim. The child was there, with her young head nestling in her dying father's bosom; the wife stood by with a deep but subdued grief, and the faithful friend was near with pious words of sympathy and comfort.
The sick man had given his parting embrace to the beloved objects of his affection, and had assured them of his perfect confidence in a rest and peace beyond the grave, but now his mind seemed wandering to other scenes.
"Down by the willows, dear Mary," said he, "I wish to cross the river once more; it is chilly here, but do you see how warmly the sun is shining upon the green banks opposite! There are bright flowers there, too, such as we have often gathered, and the birds sing so sweetly! Oh! let us cross the river, once more, dear Mary!" His words grew fainter and fainter, and they heard them no more, for he had crossed the river, and was wandering where the sun shines more resplendently than earthly sun can shine, and where brighter flowers, and sweeter birds than mortal ever saw or heard, forever bloom and sing; but his Mary still lingered on the other shore, detained by an invisible Power, who calleth home whom he will, and when he will. But two short months she lingered, and then the husband and wife were roaming together beside the pure river of life, that floweth out from the Throne of God and of the Lamb, and the child was left, but not alone.
---
CHAPTER VI.
The month of June saw Mrs. Dunmore settled in her country-house for the summer. It was a pretty, unobtrusive cottage, standing upon a sloping lawn, and facing the east. In the distance lay a sylvan lake, beyond which, through the trees, gleamed the white spires of an adjoining village. All around were lofty mountains covered with verdure and glory. On the north of the house was a dense grove of chestnut, and walnut, and maple, and pine, where multitudes of squirrels had their hiding-places, and the birds sang unmolested.
There little Bella used to love to play, while nurse Nannie gathered flowers to deck the neck of her pet lamb, or, when the nuts began to fall, helped her to fill her tiny basket; and there her mother had her laid, when she could no longer play, with her folded hands clasping some forest-buds, and a wreath of wild-flowers around her brow. There was a pure white monument at the head of her grave, in the sunniest and happiest spot in the whole grove, with a rose carved upon it, and a beauteous bud broken from the parent stem; and there Jennie stood with old Nannie, a few days after their arrival, wondering that the bud on the tombstone should be broken, and listening to Nannie as she talked about the "angel child," as she called her departed darling.
"She was too good for this world, Miss Jennie," said she; and then the faithful old creature rocked to and fro as she sat upon the trunk of a tree that had fallen down, and wiped her eyes with her clean checked-apron, sobbing as if her grief was even then but new.
"You are
Pages