You are here
قراءة كتاب Lippincott's Magazine, September, 1885
تنويه: تعرض هنا نبذة من اول ١٠ صفحات فقط من الكتاب الالكتروني، لقراءة الكتاب كاملا اضغط على الزر "اشتر الآن"
Lippincott's Magazine, September, 1885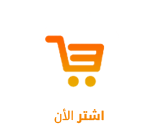 LIPPINCOTT'S MAGAZINE.
SEPTEMBER, 1885.
Copyright, 1885, by J. B.
Lippincott Company

.

Transcriber's notes: Minor typos have been corrected. Table of contents has been generated for HTML version.
Contents
ON THIS SIDE.
THE TRUTH ABOUT DOGS.
RENA'S WARNING.
MUSTER-DAY IN NEW ENGLAND.
THE STORY OF A STORY.
SHADOWS ALL.
ROSES OF YESTERDAY AND TO-DAY.
A HOOSIER IDYL.
INTO THY HANDS.
A CHAPTER OF MYSTERY.
THE STORY OF AN ITALIAN WORKWOMAN'S LIFE.
OUR MONTHLY GOSSIP.
LITERATURE OF THE DAY

---
ON THIS SIDE.
IX.
Among the inhabitants of the United States there are none that stand so firmly on the national legs as the Virginians,—though it would be more correct to contract this statement somewhat, substituting "State" for "national," since it has never been the habit of Virginians to make themselves more than very incidentally responsible for thirty-eight States and ten Territories occupied by persons of mixed race, numerous religions, objectionable politics, and no safe views about so much as the proper way to make mint-juleps. When Sir Robert presented himself one day at the door of a fine old house belonging to the golden age of ante-bellum prosperity in Caroline County, he was received by two of the most English Englishmen to be found on this planet, in the persons of Mr. Edmund and Mr. Gregory Aglonby, brothers, bachelors, and joint-heirs of the property he had come to look at. These gentlemen received him with a dignity and antique courtesy irresistibly suggestive of bag-wigs, short swords, and aristocratic institutions generally, a courtesy largely mingled with restrained severity and unspoken suspicion until his identity had been fully established by the letters of introduction he had brought, his position defined, and his mission in Caroline clearly set forth. An Englishman out of England was a fact to be accounted for, not imprudently accepted without due inquiry; but, this done, the law and traditions of hospitality began to alleviate the situation and temper justice with mercy. The lady of the house was sent for, and proved to be a wonderfully pretty old lady, who might have just got out of a sedan-chair, whose manner was even finer and statelier than that of her brothers (diminutive as she was in point of mere inches), and who executed a tremendous courtesy when Sir Robert was presented. "An English gentleman travelling in this country for pleasure, and desirous of seeing 'Heart's Content,' Anne Buller," explained the elder brother. Miss Aglonby's face, which had worn a look of mild interest during the first part of this speech, clouded perceptibly at its close. She murmured some mechanical speech of welcome in an almost inaudible voice, and sat down in a rigid and uncompromising fashion, while her heart contracted painfully. A gentleman to look at the place: there had been several such in the last year, who had come, and seen, and objected to the price, and ridden away again; but perhaps this one might not ride away, and the uneasy thought tormented her throughout the conversation that followed. The brothers, meanwhile, had quite accepted Sir Robert, and had insisted, with a calm, authoritative air, on sending for his "travelling impedimenta," which had been deposited at the hotel in a neighboring town, and had expressed a lofty hope that he would do them the honor to consider himself their guest.
"The res angusta domi will not permit us to entertain you in a manner befitting your rank and in consonance with our wishes," said Mr. Edmund Aglonby, in his representative capacity as head of the family, "but, that consideration waived, I need not say that we shall esteem it an honor and a pleasure to have you domesticated beneath this roof as long as you find any satisfaction in remaining."
"It was not my idea, certainly, to intrude upon you here, but rather to treat with your solicitor in this matter; but if you find it more agreeable to set him aside, which between gentlemen is usually altogether more satisfactory, and will, in addition, allow me to become your guest for a few days, I can only say that I shall be delighted to accept your kind hospitality," replied Sir Robert.
"Brother Gregory, will you see that our guest's effects are at once transferred to his room here?" said Mr. Aglonby, half turning in his chair and giving a graceful wave with one of his long, shapely hands toward the door, after which he bowed with dignified grace to Sir Robert, and said, "Your decision gives us great satisfaction, sir." Mr. Gregory Aglonby confirmed this statement in Johnsonian periods before he left, and tiny Miss Aglonby expressed herself as became a lady who had been receiving guests in that very room for fifty years with stiff but genuine courtesy. The atmosphere was so familiar to Sir Robert that he could scarcely believe himself to be in an American household. Could this be the American type of his dreams? Was there ever a country in which the scenes shifted so completely with a few hours or days of travel? "If this goes on, America will mean everything, anything, to me," he thought. "When I hear of a Frenchman, or German, or Italian, I have some idea of what I shall find; but it is not so here at all. This Mr. Aglonby is quite evidently a gentleman, and a high-bred one; but so was Porter in Boston, and Colonel De Witt, and those Baltimore fellows; yet how different they all are! These men remind me more of my grandfather and my great-uncles than any Englishman of the present day. Perhaps they are English. I'll ask. Who would ever suppose
Pages