You are here
قراءة كتاب Graham's Magazine Vol. XXXII No. 2. February 1848
تنويه: تعرض هنا نبذة من اول ١٠ صفحات فقط من الكتاب الالكتروني، لقراءة الكتاب كاملا اضغط على الزر "اشتر الآن"
Graham's Magazine Vol. XXXII No. 2. February 1848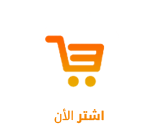 GRAHAM'S MAGAZINE.
---
Vol.

XXXII.          PHILADELPHIA,  FEBRUARY,   1848.        No. 2.
---
TABLE OF CONTENTS
THE SCENE OF GRAY'S ELEGY, AND RESIDENCE OF THE PENNS OF PENNSYLVANIA
---
BY R. BALMANNO.
---
The Manor of Stoke, with its magnificent mansion and picturesque park, is situate near the village of Stoke Pogeys, in the county of Buckingham, four miles north-west of Windsor.
About two miles distant from Stoke lies the village of Slough, rendered famous by the residence of the celebrated astronomer, Sir William Herschel, and a short way further, on a gentle slope continued the whole way from Stoke, stand the venerable towers of time-honored Eton, on the bank of the Thames, directly opposite, and looking up to the proud castle of the kings of England, unmatched in its lofty, commanding situation and rich scenery by that of any royal residence in Europe.
Stoke, anciently written Stoches, belonged, in the time of William the Conqueror, A. D. 1086, to William, son of Ansculf, of whom it was held by Walter de Stoke. Previous thereto, it was in part held by Siret, a vassal of Harold, and at the same time, a certain Stokeman, the vassal of Tubi, held another portion. Finally, in the year 1300, during the reign of King Edward the First, it received its present appellation by the intermarriage of Amicia de
Pages