You are here
قراءة كتاب Graham's Magazine Vol XXXII. No. 3. March 1848
تنويه: تعرض هنا نبذة من اول ١٠ صفحات فقط من الكتاب الالكتروني، لقراءة الكتاب كاملا اضغط على الزر "اشتر الآن"
Graham's Magazine Vol XXXII. No. 3. March 1848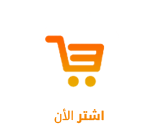 GRAHAM'S MAGAZINE.
---
Vol

. XXXII.          PHILADELPHIA,   MARCH, 1848.          No. 3.
---
TABLE OF CONTENTS
THE CRUISE OF THE GENTILE.
---
BY FRANK BYRNE.
---
CHAPTER I.
In which the reader is introduced to several of the dramatis personæ.
On the evening of the 25th of March, in the year of our Lord one thousand eight hundred and thirty-nine, the ship Gentile, of Boston, lay at anchor in the harbor of Valetta.
It is quite proper, gentle reader, that, as it is with this ship and her crew that you will chiefly have to do in the following yarn, they should be severally and particularly introduced to your notice.
To begin, then. Imagine yourself standing on the parapet of St. Elmo, about thirty minutes past five o'clock on the evening above mentioned; the Gentile lies but little more than a cable's length from the shore, so that you can almost look down upon her decks. You perceive that
Pages