You are here
قراءة كتاب Graham's Magazine Vol XXXII No. 6 June 1848
تنويه: تعرض هنا نبذة من اول ١٠ صفحات فقط من الكتاب الالكتروني، لقراءة الكتاب كاملا اضغط على الزر "اشتر الآن"
Graham's Magazine Vol XXXII No. 6 June 1848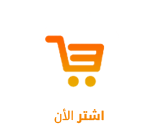 not at least make the attempt.
"Father, come home! this is no place for you—come home!" she said, in deep, slow tones.
"Nay, daughter, I would but offer to serve these rich nobles for a small con-sider-ation; let me go, Martha—let me go, I say!" as placing her powerful arm within his, she drew him reluctantly toward the door.
Suddenly a flourish of warlike music swelled through the lofty apartment—peal on peal reverberated around—and while I listened with awe to notes so grand and solemn, the music as suddenly changed its character. Now only the dulcet tones of the harp were heard, sweet as the soft summer shower when the tinkling rain-drops merrily pelt the flowers—strains so sweetly harmonious as seemed too heavenly for mortal touch. And as fainter and fainter, yet still more sweet, the ravishing melody breathed around, one by one the company glided out silently and mournfully—the tapestried walls gradually assumed the appearance of my own little parlor—the rich and tasteful decorations vanished—and where was I? Seated in my own comfortable rocking-chair, reclining in the same attitude as when so suddenly summoned forth by the gipsy carline. Truly,
Pages