قراءة كتاب Graham's Magazine Vol XXXII No. 6 June 1848
تنويه: تعرض هنا نبذة من اول ١٠ صفحات فقط من الكتاب الالكتروني، لقراءة الكتاب كاملا اضغط على الزر "اشتر الآن"
Graham's Magazine Vol XXXII No. 6 June 1848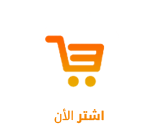 Yr affectionate Brother, S H Walker
GRAHAM'S MAGAZINE.
---
Vol.

XXXII.          PHILADELPHIA,  JUNE,  1848.         No. 6.
---
TABLE OF CONTENTS
CAPTAIN SAMUEL WALKER.
---
BY FAYETTE ROBINSON.
---
[WITH AN ENGRAVING.]
Time and opportunity make men—and high talent in any profession or sphere of life is valueless unless called into action. This is strikingly exemplified in the career of the person with whom we now have to do.
Samuel Walker was born in the county of Prince George, Maryland, in the year 1815. His family, though respectable, had neither fortune nor influence sufficient to advance his interests; and at an early age he was thrown on the world, dependent for success only on his own exertions. Educated to no profession or business, the chances of his drawing a prize in the lottery of life seemed small indeed, yet it is probable no man of his grade in the service has, since the commencement of the Mexican war, attracted more attention. Of the early career of Walker we know little except that in 1840 he was one of the party of less than twenty men selected by Col. Harney, from the strength of the 2d Dragoons, to penetrate the great Payhaokee or everglades of Florida. The history of this expedition is peculiar.
After the battle of Okeechobee the might of the Seminoles was broken, and they took refuge in the chain of lakes and immense hamacs which extend almost from Cape Florida to the Suwannee River. Divided into small parties, they defied the pursuit of heavy columns, yet frequently left their fastnesses to commit the most fearful atrocities. During the winter of 1839 and 40 they had been peculiarly bold, and had ventured even to attack, under the guns of Fort Micanopy, a party of mounted infantry which was escorting the young and beautiful wife of an officer of the 7th Infantry to a neighboring post. This party, with the exception of two or three persons, was destroyed. It became evident that no operations could lead to a good result unless the Indians were pursued to their own retreats, and treated as they had themselves conducted the war. Col. Harney, who was in command of one of the departments of Florida,
Pages