You are here
قراءة كتاب In a Little Town
تنويه: تعرض هنا نبذة من اول ١٠ صفحات فقط من الكتاب الالكتروني، لقراءة الكتاب كاملا اضغط على الزر "اشتر الآن"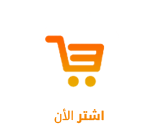 IN A LITTLE TOWN
Books by
RUPERT HUGHES
| | | |
| --- | --- | --- |
| IN A LITTLE TOWN | Illustrated. | Post 8vo |
| THE THIRTEENTH COMMANDMENT | Illustrated. | Post 8vo |
| CLIPPED WINGS. | Frontispiece. | Post 8vo |
| WHAT WILL PEOPLE SAY? | Illustrated. | Post 8vo |
| THE LAST ROSE OF SUMMER. | Frontispiece. | 16mo |
| EMPTY POCKETS. | Illustrated. | Post 8vo |
---
HARPER & BROTHERS, NEW YORK
In a Little Town
BY
RUPERT HUGHES
HARPER & BROTHERS PUBLISHERS
NEW YORK AND LONDON
In A Little Town

Copyright, 1917, by Harper & Brothers
Printed in the United States of America
Published March, 1917
to
Frederick Atherton Duneka
as an i-o-u of
heartfelt esteem



CONTENTS
| | |
| --- | --- |
| | PAGE |
| Don't You Care! | 1 |
| Pop | 42 |
| Baby Talk | 73 |
| The Mouth of the Gift Horse | 106 |
| The Old Folks at Home | 141 |
| And This Is Marriage | 173 |
| The Man That Might Have Been | 191 |
| The Happiest Man in Ioway | 222 |
| Prayers | 224 |
| Pain | 232 |
| The Beauty and the Fool | 262 |
| The Ghostly Counselors | 267 |
| Daughters of Shiloh | 285 |
| "A" as in "Father" | 356 |
FOREWORD
There are two immortal imbecilities that I have no patience for.
The other one is the treatment of little towns as if they were essentially different from big towns. Cities are not "Ninevehs" and "Babylons" any more than little towns are Arcadias or Utopias. In fact we are now unearthing plentiful evidence of what might have been safely assumed, that Babylon never was a "Babylon" nor Nineveh a "Nineveh" in the sense employed by poets and praters without number. Those old cities were made up of assorted souls as good and as bad and as mixed as now.
They do small towns a grievous injustice who deny them restlessness, vice, ostentation, cruelty; as they do cities a grievous injustice who deny them simplicity, homeliness, friendship, and contentment. It is one of those undeniable facts (which everybody denies) that a city is only a lot of small towns put together. Its population is largely made up of people who came from small towns and of people who go back to small towns every evening.
A village is simply a quiet street in the big city of the world. Quaint, sweet happenings take place in the avenues most thronged, and desperate events come about in sleepy lanes. People are people, chance is chance.
My novels have mainly concerned themselves with New York, and I have tried therein to publish bits of its life as they appear to such eyes and such mind as I have. Though several of my short stories have been published in single volumes, this is the first group to be issued. They are all devoted to small-town people. In them I have sought the same end as in the city novels: to be true to truth, to observe with sympathy and explain with fidelity, to find the epic of a stranger's existence and shape it for the eyes of strangers—to pass the throb of another heart through my heart to your heart.
The scene of these stories lies pretty close to the core of these United States, in the Middle West, in the valley of the Mississippi River. I was born near that river and spent a good deal of my boyhood in it.
Though it would be unfair, false, and unkind to fasten
Pages