You are here
قراءة كتاب The Memoirs of Jacques Casanova de Seingalt, 1725-1798. Volume 26: Spain
تنويه: تعرض هنا نبذة من اول ١٠ صفحات فقط من الكتاب الالكتروني، لقراءة الكتاب كاملا اضغط على الزر "اشتر الآن"
The Memoirs of Jacques Casanova de Seingalt, 1725-1798. Volume 26: Spain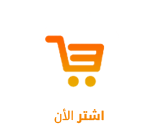 Project Gutenberg's Spanish Passions: Spain, by Jacques Casanova de Seingalt
This eBook is for the use of anyone anywhere at no cost and with almost no restrictions whatsoever. You may copy it, give it away or re-use it under the terms of the Project Gutenberg License included with this eBook or online at www.gutenberg.net
Title: Spanish Passions: Spain The Memoirs Of Jacques Casanova De Seingalt 1725-1798
Author: Jacques Casanova de Seingalt
Release Date: October 31, 2006 [EBook #2976]
Language: English
*** START OF THIS PROJECT GUTENBERG EBOOK SPANISH PASSIONS: SPAIN ***
Produced by David Widger
MEMOIRS OF JACQUES CASANOVA de SEINGALT 1725-1798
SPANISH PASSIONS, Volume 6a—SPAIN
THE MEMOIRS OF JACQUES CASANOVA DE SEINGALT

THE RARE UNABRIDGED LONDON EDITION OF 1894 TRANSLATED BY ARTHUR MACHEN TO WHICH HAS BEEN ADDED THE CHAPTERS DISCOVERED BY ARTHUR SYMONS.
SPAIN
CHAPTER I
I Am Ordered to Leave Vienna—The Empress Moderates but Does Not Annul the Order—Zavoiski at Munich—My Stay at Augsburg—Gasconnade at Louisburg—The Cologne Newspaper—My Arrival at Aix-la-Chapelle
The greatest mistake a man that punishes a knave can commit is to leave the said rogue alive, for he is certain to take vengeance. If I had had my sword in the den of thieves, I should no doubt have defended myself, but it would have gone ill with me, three against one, and I should probably have been cut to pieces, while the murderers would have escaped unpunished.
At eight o'clock Campioni came to see me in my bed, and was astonished at my adventure. Without troubling himself to compassionate me, we both began to think how we could get back my purse; but we came to the conclusion that it would be impossible, as I had nothing more than my mere assertion to prove the case. In spite of that, however, I wrote out the whole story, beginning with the girl who recited the Latin verses. I intended to bring the document before the police; however, I had not time to do so.
I was just sitting down to dinner, when an agent of the police came and
gave me an order to go and speak to Count Schrotembach, the Statthalter.
I told him to instruct my coachman, who was waiting at the door, and that
I would follow him shortly.

When I called on the Statthalter, I found him to be a thick-set individual; he was standing up, and surrounded by men who seemed ready to execute his orders. When he saw me, he shewed me a watch, and requested me to note the hour.
"I see it."
"If you are at Vienna at that time to-morrow I shall have you expelled from the city."
"Why do you give me such an unjust order?"
"In the first place, I am not here to give you accounts or reasons for my actions. However, I may tell you that you are expelled for playing at games of chance, which are forbidden by the laws under pain of the galleys. Do you recognize that purse and these cards?"
I did not know the cards, but I knew the purse which had been stolen from me. I was in a terrible rage, and I only replied by presenting the magistrate with the truthful narrative of what had happened to me. He read it, and then said with a laugh that I was well known to be a man of parts, that my character was known, that I had been expelled from Warsaw, and that as for the document before him he judged it to be a pack of lies, since in his opinion it was altogether void of probability.
"In fine," he added, "you will obey my order to leave the town, and you must tell me where you are going."
"I will tell you that when I have made up my mind to go."
"What? You dare to tell me that you will not obey?"
"You yourself have said that if I do not go I shall be removed by force."
"Very good. I have heard you have a strong will, but here it will be of no use to you. I advise you to go quietly, and so avoid harsh measures."
"I request you to return me that document."
"I will not do so. Begone!"
This was one of the most terrible moments of my life. I shudder still when I think of it. It was only a cowardly love of life that hindered me from running my sword through the body of the Statthalter, who had treated me as if he were a hangman and not a judge.
As I went away I took it into my head to complain to Prince Kaunitz, though I had not the honour of knowing him. I called at his house, and a man I met told me to stay in the ante-chamber, as the prince would pass through to go to dinner.
It was five o'clock. The prince appeared, followed by his guests, amongst whom was M. Polo Renieri, the Venetian ambassador. The prince asked me what he could do for me, and I told my story in a loud voice before them all.
"I have received my order to go, but I shall not obey. I implore your highness to give me your protection, and to help me to bring my plea to the foot of the throne."
"Write out your petition," he replied, "and I will see that the empress gets it. But I advise you to ask her majesty for a respite, for if you say that you won't obey, she will be predisposed against you."
"But if the royal grace does not place me in security, I shall be driven away by violence."
"Then take refuge with the ambassador of your native country."
"Alas, my lord, my country has forsaken me. An act of legal though unconstitutional violence has deprived me of my rights as a citizen. My name is Casanova, and my country is Venice."
The prince looked astonished and turned to the Venetian ambassador, who smiled, and whispered to him for ten minutes.
"It's a pity," said the prince, kindly, "that you cannot claim the protection of any ambassador."
At these words a nobleman of colossal stature stepped forward and said I could claim his protection, as my whole family, myself included, had served the prince his master. He spoke the truth, for he was the ambassador of Saxony.
"That is Count Vitzthum," said the prince. "Write to the empress, and I will forward your petition immediately. If there is any delay in the answer, go to the count; you will be safe with him, until you like to leave Vienna."
In the meanwhile the prince ordered writing materials to be brought me, and he and his guests passed into the dining-hall.
I give here a copy of the petition, which I composed in less than ten minutes. I made a fair copy for the Venetian ambassador to send home to the Senate:
"MADAM,—I am sure that if, as your royal and imperial highness were walking in your garden, an insect appealed plaintively to you not to crush it, you would turn aside, and so avoid doing the poor creature any hurt.
"I, madam, am an insect, and I beg of you that you will order M. Statthalter Schrotembach to delay crushing me with your majesty's slipper for a week. Possibly, after that time has elapsed, your majesty will not only prevent his crushing me, but will deprive him of that slipper, which was only meant to be the terror of rogues, and not of an humble Venetian, who is an honest man, though he escaped from The Leads.
"In profound submission to your majesty's will,
   "I remain,
               "CASANOVA.

Pages