You are here
قراءة كتاب The Memoirs of Jacques Casanova de Seingalt, 1725-1798. Volume 29: Florence to Trieste
تنويه: تعرض هنا نبذة من اول ١٠ صفحات فقط من الكتاب الالكتروني، لقراءة الكتاب كاملا اضغط على الزر "اشتر الآن"
The Memoirs of Jacques Casanova de Seingalt, 1725-1798. Volume 29: Florence to Trieste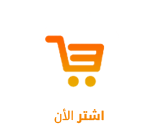 The Project Gutenberg EBook of Spanish Passions: Florence to Trieste by Jacques Casanova de Seingalt
This eBook is for the use of anyone anywhere at no cost and with almost no restrictions whatsoever. You may copy it, give it away or re-use it under the terms of the Project Gutenberg License included with this eBook or online at www.gutenberg.net
Title: Spanish Passions: Florence to Trieste The Memoirs Of Jacques Casanova De Seingalt 1725-1798
Author: Jacques Casanova de Seingalt
Release Date: October 31, 2006 [EBook #2979]
Language: English
*** START OF THIS PROJECT GUTENBERG EBOOK FLORENCE TO TRIESTE ***
Produced by David Widger
MEMOIRS OF JACQUES CASANOVA de SEINGALT 1725-1798
SPANISH PASSIONS, Volume 6d—FLORENCE TO TRIESTE
THE MEMOIRS OF JACQUES CASANOVA DE SEINGALT

THE RARE UNABRIDGED LONDON EDITION OF 1894 TRANSLATED BY ARTHUR MACHEN TO WHICH HAS BEEN ADDED THE CHAPTERS DISCOVERED BY ARTHUR SYMONS.
FLORENCE to TRIESTE
CHAPTER XVIII
Madame Denis—Dedini—Zanovitch—Zen—I Am Obliged to Leave—I Arrive at
Bologna—General Albergati

Without speaking at any length I asked the young grand duke to give me an asylum in his dominions for as long as I might care to stay. I anticipated any questions he might have asked by telling him the reasons which had made me an exile from my native land.
"As to my necessities," I added, "I shall ask for help of no one; I have sufficient funds to ensure my independence. I think of devoting the whole of my time to study."
"So long as your conduct is good," he replied, "the laws guarantee your freedom; but I am glad you have applied to me. Whom do you know in Florence?"
"Ten years ago, my lord, I had some distinguished acquaintances here; but now I propose to live in retirement, and do not intend renewing any old friendships."
Such was my conversation with the young sovereign, and after his assurances I concluded that no one would molest me.
My adventures in Tuscany the years before were in all probability forgotten, or almost forgotten, as the new Government had nothing in common with the old.
After my interview with the grand duke I went to a bookseller's shop and ordered some books. A gentleman in the shop, hearing me making enquiries about Greek works, accosted me, and we got on well together. I told him I was working at a translation of the "Iliad," and in return he informed me that he was making a collection of Greek epigrams, which he wished to publish in Greek and Italian. I told him I should like to see this work, whereupon he asked me where I lived. I told him, learnt his name and address, and called on him the next day. He returned the visit, and we became fast friends, though we never either walked or ate together.
This worthy Florentine was named (or is named, if he be still alive)
Everard de Medici.

I was very comfortable with Allegranti; I had the quiet so necessary to literary labours, but nevertheless I made up my mind to change my lodging. Magdalena, my landlord's niece, was so clever and charming, though but a child, that she continually disturbed my studies. She came into my room, wished me good day, asked me what kind of a night I had spent, if I wanted anything, and the sight of her grace and beauty and the sound of her voice so ravished me, that I determined to seek safety in flight.
A few years later Magdalena became a famous musician.
After leaving Allegranti I took rooms in a tradesman's house; his wife was ugly, and he had no pretty daughters or seductive nieces. There I lived for three weeks like Lafontaine's rat, very discreetly.
About the same time, Count Stratico arrived at Florence with his pupil, the Chevalier Morosini, who was then eighteen. I could not avoid calling on Stratico. He had broken his leg some time before and was still unable to go out with his pupil, who had all the vices and none of the virtues of youth. Consequently, Stratico was always afraid of something happening to him, and he begged me to make myself his companion, and even to share his pleasures, so that he might not go into bad company and dangerous houses alone and undefended.
Thus my days of calm study vanished away. I had to partake in the debauchery of a young rake, and all out of pure sensibility.
The Chevalier Morosini was a thorough-paced profligate. He hated literature, good society, and the company of sensible people. His daily pleasures were furious riding, hard drinking, and hard dissipation with prostitutes, whom he sometimes almost killed.
This young nobleman paid a man for the sole service of getting him a woman or a girl every day.
During the two months which he passed in Florence I saved his life a score of times. I got very tired of my duty, but I felt bound to persevere.
He was liberal to the verge of recklessness, and would never allow me to pay for anything. Even here, however, disputes often arose between us; as he paid, he wanted me to eat, drink, and dissipate in the same measures as himself. However, I had my own way on most occasions, only giving in when it suited me to do so.
We went to see the opera at Lucca, and drought two of the dancers home to supper. As the chevalier was drunk as usual, he treated the woman he had chosen—a superb creature—very indifferently. The other was pretty enough, but I had done nothing serious with her, so I proceeded to avenge the beauty. She took me for the chevalier's father, and advised me to give him a better education.
After the chevalier was gone I betook myself to my studies again, but I supped every night with Madame Denis, who had formerly been a dancer in the King of Prussia's service, and had retired to Florence.
She was about my age, and therefore not young, but still she had sufficient remains of her beauty to inspire a tender passion; she did not look more than thirty. She was as fresh as a young girl, had excellent manners, and was extremely intelligent. Besides all these advantages, she had a comfortable apartment on the first floor of one of the largest cafes in Florence. In front of her room was a balcony where it was delicious to sit and enjoy the cool of the evening.
The reader may remember how I had become her friend at Berlin in 1764, and when we met again at Florence our old flames were rekindled.
The chief boarder in the house where she lived was Madame Brigonzi, whom I had met at Memel. This lady, who pretended that she had been my mistress twenty-five years before, often came into Madame Denis's rooms with an old lover of hers named Marquis Capponi.
He was an agreeable and well-educated man; and noticing that he seemed to enjoy my conversation I called on him, and he called on me, leaving his card as I was not at home.
I returned the visit, and he introduced me to his family and invited me to dinner. For the first time since I had come to Florence I dressed myself with elegance and wore my jewels.
At the Marquis Capponi's I made the acquaintance of Corilla's lover, the Marquis Gennori, who took me to a house where I met my fate. I fell in love with Madame a young widow, who had been spending a few months in Paris. This visit had added to her other attractions the charm of a good manner, which always counts for so
Pages