You are here
قراءة كتاب St. Nicholas Magazine for Boys and Girls, Vol. V, August, 1878, No 10. Scribner's Illustrated
تنويه: تعرض هنا نبذة من اول ١٠ صفحات فقط من الكتاب الالكتروني، لقراءة الكتاب كاملا اضغط على الزر "اشتر الآن"
St. Nicholas Magazine for Boys and Girls, Vol. V, August, 1878, No 10. Scribner's Illustrated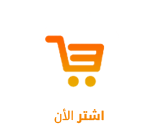 ST. NICHOLAS.
| Vol. V. | AUGUST, 1878. | No. 10. |
| --- | --- | --- |
[Copyright, 1878, by Scribner & Co.]
---
CONTENTS
---
KING CHEESE.
(A Story of the Paris Exhibition of 1867.)
By J. T. Trowbridge.
Where many a cloud-wreathed mountain blanches
Eternally in the blue abyss,
And tosses its torrents and avalanches
Thundering from cliff and precipice,
There is the lovely land of the Swiss,—
Land of lakes and of icy seas,
Of chamois and chalets,
And beautiful valleys,
Musical boxes, watches, and cheese.

Picturesque, with its landscapes green and cool,
Sleek cattle standing in shadow or pool,
And dairy-maids bearing pail and stool,—
That is the quaint little town of Nulle.

There, one day, in the old town-hall,
Gathered the worthy burghers all,
Great and small,
Short and tall,
At the burgomaster's call.

The stout and fat, the lean and lame,
From house and shop, and dairy and pasture,
In queer old costumes, up they came,
Obedient to the burgomaster.

He made a speech—"Fellow-citizens: There is
To be, as you know,
A wonderful show,
A Universal Fair, at Paris;
Where every country its product carries,
Whatever most beautiful, useful, or rare is,
To please and surprise,
And perhaps win a prize.
Now here is the question
Which craves your counsel and suggestion—
With you it lies:
So, after wise
And careful consideration of it,
Say, what shall we send for our honor and profit?"

Some said this thing, some said that;
Then up rose a burgher, ruddy and fat,
Rounder and redder than all the rest,
With a nose like a rose, and an asthmatic chest;
And says he, with a wheeze,
Like the buzzing of bees:
"I propose, if you please,
That we send 'em a cheese."

Then a lithe little man

Took the
Pages