You are here
قراءة كتاب Graham's Magazine Vol XXXIII No. 3 September 1848
تنويه: تعرض هنا نبذة من اول ١٠ صفحات فقط من الكتاب الالكتروني، لقراءة الكتاب كاملا اضغط على الزر "اشتر الآن"
Graham's Magazine Vol XXXIII No. 3 September 1848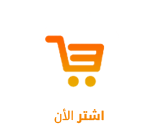 J. Addison
ANGILA MERVALE
or
SIX MONTHS BEFORE MARRIAGE.
Engraved Expressly for Graham's Magazine
GRAHAM'S MAGAZINE.
Vol. XXXIII.

          PHILADELPHIA,  SEPTEMBER,  1848.         

No.

3.
---
TABLE OF CONTENTS
---
ANGILA MERVALE;
OR SIX MONTHS BEFORE MARRIAGE.
---
BY F. E. F., AUTHOR OF "AARON'S ROD," "TELLING SECRETS," ETC.
---
"They say Miss Morton is engaged to Robert Hazlewood," said Augusta Lenox.
"So I hear," replied Angila Mervale, to whom this piece of news had been communicated. "How can she?"
"How can she, indeed?" replied Augusta. "He's an ugly fellow."
"Ugly! yes," continued Angila, "and a disagreeable ugliness, too. I don't care about a man's being handsome—a plain black ugliness I don't object to—but red ugliness, ah!"
"They say he's clever," said Augusta.
"They always say that, my dear, of any one that's so ugly," replied Angila. "I don't believe it. He's conceited, and I think disagreeable; and I don't believe he's clever."
"I remarked last night that he was very attentive to Mary Morton," continued Augusta. "They waltzed together several times."
"Yes, and how badly he waltzes," said Angila. "Mary Morton is too pretty a girl for such an awkward, ugly man. How lovely she looked last night. I hope it's not an engagement, for I quite like her."
"Well, perhaps it is not. It's only one of the on dits, and probably a mere report."
"Who are you discussing, girls?" asked Mrs. Mervale, from the other side of the room.
"Robert Hazlewood and Miss Morton," replied Augusta, "they are said to be engaged."
"Ah!" said Mrs. Mervale. "Is it a good match for her?"
"Oh, no! chimed in
Pages