You are here
قراءة كتاب The Fibonacci Number Series
تنويه: تعرض هنا نبذة من اول ١٠ صفحات فقط من الكتاب الالكتروني، لقراءة الكتاب كاملا اضغط على الزر "اشتر الآن"
The Fibonacci Number Series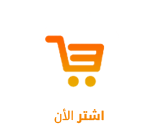 The Project Gutenberg EBook of The Fibonacci Number Series, by Michael Husted
This eBook is for the use of anyone anywhere at no cost and with almost no restrictions whatsoever. You may copy it, give it away or re-use it under the terms of the Project Gutenberg License included with this eBook or online at www.gutenberg.org
** This is a COPYRIGHTED Project Gutenberg eBook, Details Below ** ** Please follow the copyright guidelines in this file. **
Title: The Fibonacci Number Series
Author: Michael Husted
Posting Date: March 18, 2012 [EBook #302] Release Date: July, 1995
Language: English
*** START OF THIS PROJECT GUTENBERG EBOOK THE FIBONACCI NUMBER SERIES ***
Produced by Michael Husted
Michael Husted Hjagerparken 95, 2. 2750 Ballerup Denmark [email protected] Phone: +45 44 68 30 08
The following "etext" has been created with a "homemade" program. ————————————————————————————————————
Fibonacci's Numbers - the first 1000.
1 (1 digit) : 1
2 (1 digit) : 1
3 (1 digit) : 2
4 (1 digit) : 3
5 (1 digit) : 5
6 (1 digit) : 8
7 (2 digits) : 13
8 (2 digits) : 21
9 (2 digits) : 34
10 (2 digits) : 55
11 (2 digits) : 89
12 (3 digits) : 144
13 (3 digits) : 233
14 (3 digits) : 377
15 (3 digits) : 610
16 (3 digits) : 987
17 (4 digits) : 1597
18 (4 digits) : 2584
19 (4 digits) : 4181
20 (4 digits) : 6765
21 (5 digits) : 10946
22 (5 digits) : 17711
23 (5 digits) : 28657
24 (5 digits) : 46368
25 (5 digits) : 75025
26 (6 digits) : 12139 3
27 (6 digits) : 19641 8
28 (6 digits) : 31781 1
29 (6 digits) : 51422 9
30 (6 digits) : 83204 0
31 (7 digits) : 13462 69
32 (7 digits) : 21783 09
33 (7 digits) : 35245 78
34 (7 digits) : 57028 87
35 (7 digits) : 92274 65
36 (8 digits) : 14930 352
37 (8 digits) : 24157 817
38 (8 digits) : 39088 169
39 (8 digits) : 63245 986
40 (9 digits) : 10233 4155
41 (9 digits) : 16558 0141
42 (9 digits) : 26791 4296
43 (9 digits) : 43349 4437
44 (9 digits) : 70140 8733
45 (10 digits) : 11349 03170
46 (10 digits) : 18363 11903
47 (10 digits) : 29712 15073
48 (10 digits) : 48075 26976
49 (10 digits) : 77787 42049
50 (11 digits) : 12586 26902 5
51 (11 digits) : 20365 01107 4
52 (11 digits) : 32951 28009 9
53 (11 digits) : 53316 29117 3
54 (11 digits) : 86267 57127 2
55 (12 digits) : 13958 38624 45
56 (12 digits) : 22585 14337 17
57 (12 digits) : 36543 52961 62
58 (12 digits) : 59128 67298 79
59 (12 digits) : 95672 20260 41
60 (13 digits) : 15480 08755 920
61 (13 digits) : 25047 30781 961
62 (13 digits) : 40527 39537 881
63 (13 digits) : 65574 70319 842
64 (14 digits) : 10610 20985 7723
65 (14 digits) : 17167 68017 7565
66 (14 digits) : 27777 89003 5288
67 (14 digits) : 44945 57021 2853
68 (14 digits) : 72723 46024 8141
69 (15 digits) : 11766 90304 60994
70 (15 digits) : 19039 24907 09135
71 (15 digits) : 30806 15211 70129
72 (15 digits) : 49845 40118 79264
73 (15 digits) : 80651 55330 49393
74 (16 digits) : 13049 69544 92865 7 75 (16 digits) : 21114 85077 97805 0 76 (16 digits) : 34164 54622 90670 7 77 (16 digits) : 55279 39700 88475 7 78 (16 digits) : 89443 94323 79146 4 79 (17 digits) : 14472 33402 46762 21 80 (17 digits) : 23416 72834 84676 85 81 (17 digits) : 37889 06237 31439 06 82 (17 digits) : 61305 79072 16115 91 83 (17 digits) : 99194 85309 47554 97 84 (18 digits) : 16050 06438 16367 088 85 (18 digits) : 25969 54969 11122 585 86 (18 digits) : 42019 61407 27489 673 87 (18 digits) : 67989 16376 38612 258 88 (19 digits) : 11000 87778 36610 1931 89 (19 digits) : 17799 79416 00471 4189 90 (19 digits) : 28800 67194 37081 6120 91 (19 digits) : 46600 46610 37553 0309 92 (19 digits) : 75401 13804 74634 6429 93 (20 digits) : 12200 16041 51218 76738 94 (20 digits) : 19740 27421 98682 23167 95 (20 digits) : 31940 43463 49900 99905 96 (20 digits) : 51680 70885 48583 23072 97 (20 digits) : 83621 14348 98484 22977 98 (21 digits) : 13530 18523 44706 74604 9 99 (21 digits) : 21892 29958 34555 16902 6 100 (21 digits) : 35422 48481 79261 91507 5 101 (21 digits) : 57314 78440 13817 08410 1 102 (21 digits) : 92737 26921 93078 99917 6 103 (22 digits) : 15005 20536 20689 60832 77 104 (22 digits) : 24278 93228 39997 50824 53 105 (22 digits) : 39284 13764 60687 11657 30 106 (22 digits) : 63563 06993 00684 62481 83 107 (23 digits) : 10284 72075 76137 17413 913 108 (23 digits) : 16641 02775 06205 63662 096 109 (23 digits) : 26925 74850 82342 81076 009 110 (23 digits) : 43566 77625 88548 44738 105 111 (23 digits) : 70492 52476 70891 25814 114 112 (24 digits) : 11405 93010 25943 97055 2219 113 (24 digits) : 18455 18257 93033 09636 6333 114 (24 digits) : 29861 11268 18977 06691 8552 115 (24 digits) : 48316 29526 12010 16328 4885 116 (24 digits) : 78177 40794 30987 23020 3437 117 (25 digits) : 12649 37032 04299 73934 88322 118 (25 digits) : 20467 11111 47398 46236 91759 119 (25 digits) : 33116 48143 51698 20171 80081 120 (25 digits) : 53583 59254 99096 66408 71840 121 (25 digits) : 86700 07398 50794 86580 51921 122 (26 digits) : 14028 36665 34989 15298 92376 1 123 (26 digits) : 22698 37405 20068 63956 97568 2 124 (26 digits) : 36726 74070 55057 79255 89944 3 125 (26 digits) : 59425 11475 75126 43212 87512 5 126 (26 digits) : 96151 85546 30184 22468 77456 8 127 (27 digits) : 15557 69702 20531 06568 16496 93 128 (27 digits) : 25172 88256 83549 48815 04242 61 129 (27 digits) : 40730 57959 04080 55383 20739 54 130 (27 digits) : 65903 46215 87630 04198 24982 15 131 (28 digits) : 10663 40417 49171 05958 14572 169 132 (28 digits) : 17253 75039 07934 06377 97070 384 133 (28 digits) : 27917 15456 57105 12336 11642 553 134 (28 digits) : 45170 90495 65039 18714 08712 937 135 (28 digits) : 73088 05952 22144 31050 20355 490 136 (29 digits) : 11825 89644 78718 34976 42906 8427 137 (29 digits) : 19134 70240 00932 78081 44942 3917 138 (29 digits) : 30960 59884 79651 13057 87849 2344 139 (29 digits) : 50095 30124 80583 91139 32791 6261 140 (29 digits) : 81055 90009 60235 04197 20640 8605 141 (30 digits) : 13115 12013 44081 89533 65343 24866 142 (30 digits) : 21220 71014 40105 39953 37407 33471 143 (30 digits) : 34335 83027 84187 29487 02750
Pages