You are here
قراءة كتاب Velazquez
تنويه: تعرض هنا نبذة من اول ١٠ صفحات فقط من الكتاب الالكتروني، لقراءة الكتاب كاملا اضغط على الزر "اشتر الآن"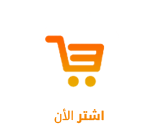 MASTERPIECES
IN COLOUR
EDITED BY —
T. LEMAN HARE

VELAZQUEZ

---
PLATE I.—THE INFANTE DON FERNANDO OF AUSTRIA (Frontispiece)
This picture was painted for the Torre de la Parada, and shows King Philip's younger brother in hunting costume. Velazquez seems to have repainted a part of the canvas which is to be seen in the Prado, Madrid.
---
VELAZQUEZ
BY S. L. BENSUSAN
ILLUSTRATED WITH EIGHT
REPRODUCTIONS IN COLOUR
LONDON: T. C. & E. C. JACK
NEW YORK: FREDERICK A. STOKES CO.
1907
CONTENTS
LIST OF ILLUSTRATIONS
INTRODUCTION
It is a curious truth that Spain in these days of her decline exercises almost as much control over the mind of the world as she exercised over its territories in the days of her great empire. Cervantes in literature and Velazquez in art seem destined to secure for their country a measure of immortality that throws into the background the memory of such people as Carlos Quinto, Philip II., and those other lesser lights who made the name of Spain respected or detested throughout Europe and South America. If science and art are destined, as some altruists hope, to unite the world in a bond that defies the arbitrary boundaries made by rulers, then the name of Diego de Silva Velazquez will stand high in the list of those whom the world delights to honour, for people who are opposed diametrically on all questions of politics and faith find ground upon which they may meet in security and amity when they stand before the pictures of the great Spanish master. And Cervantes, who used words instead of colours to express the life he saw around him, would redeem Spain from insignificance if she had never owned a colony, and had never sought to step beyond her own borders to develop the arts of peace or follow the paths of war.
Perhaps it would be hard to find more diverse opinions than those that are heard in the studio. Artists see life through the medium of many temperaments, they are notoriously intemperate in their enthusiasms. There are schools of painting to suit every conviction, and the work that one man would give his all to possess would not find hanging space upon the wall controlled by another. But before Velazquez even artists forget their controversies; he stands, like Bach and Beethoven in the world of music, respected even by those who do not understand. No
Pages