You are here
قراءة كتاب The Cup of Fury: A Novel of Cities and Shipyards
تنويه: تعرض هنا نبذة من اول ١٠ صفحات فقط من الكتاب الالكتروني، لقراءة الكتاب كاملا اضغط على الزر "اشتر الآن"
The Cup of Fury: A Novel of Cities and Shipyards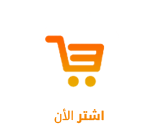 THE CUP OF FURY
---
Books by
RUPERT HUGHES
THE CUP OF FURY
THE UNPARDONABLE SIN
WE CAN'T HAVE EVERYTHING
IN A LITTLE TOWN
THE THIRTEENTH COMMANDMENT
CLIPPED WINGS
WHAT WILL PEOPLE SAY?
THE LAST ROSE OF SUMMER
EMPTY POCKETS
LONG EVER AGO
---
HARPER & BROTHERS, NEW YORK
Established 1817
---
---
The
CUP OF FURY
A Novel of Cities and Shipyards
BY
RUPERT HUGHES
Author of
"WE CAN'T HAVE EVERYTHING"
"THE UNPARDONABLE SIN" ETC.
ILLUSTRATED BY
HENRY RALEIGH
HARPER & BROTHERS PUBLISHERS
NEW YORK AND LONDON
---
THE CUP OF FURY
---
Copyright, 1919, by Harper & Brothers
Printed in the United States of America
Published May, 1919
D-T
---
ILLUSTRATIONS
| | |
| --- | --- |
| "It would be nice to be married," Marie Louise reflected, "if one could stay single at the same time." | Frontispiece |
| | Facing p. |
| He tried to swing her to the pommel, but she fought herself free and came to the ground and was almost trampled. | 3 |
| "This is the life for me. I've been a heroine and a war-worker about as long as I can." | 75 |
| "'It's beautiful overhead if you're going that way,'" Davidge quoted. He set out briskly, but Marie Louise hung back. "Aren't you afraid to push on when you can't see where you're going?" she demanded. | 91 |
| There was something hallowed and awesome about it all. It had a cathedral majesty. | 166 |
| How quaint a custom it is for people who know each other well and see each other in plain clothes every day to get themselves up with meticulous skill in the evening like Christmas parcels for each other's examination. | 235 |
| "So I have already done something more for Germany. That's splendid. Now tell me what else I can do." Nicky was too intoxicated with his success to see through her thin disguise. | 270 |
| Nobody recognized the lily-like beauty of Miss Webling in the smutty-faced passer-boy crouching at Sutton's elbow. | 282 |
---
BOOK I
IN LONDON
---
---
THE CUP OF FURY
Then the big door swung back as if of itself. Marie Louise had felt that she would scream if she were kept a moment outside. The luxury of simply wishing the gate ajar gave her a fairy-book delight enhanced by the pleasant deference of the footman, whose face seemed to be hung on the door like a Japanese mask.
Marie Louise rejoiced in the dull splendor of the hall. The obsolete gorgeousness of the London home had never been in good taste, but had grown as lovable with years as do the gaudy frumperies of a rich old relative. All the good, comfortable shelter of wealth won her blessing now as never before. The stairway had something of the grand manner, too, but it condescended graciously to escort her up to her own room; and there, she knew, was a solitude where she could cry as hard as she wanted to, and therefore usually did not want to. Besides, her mood now was past crying for.
She was afraid of the world, afraid of the light. She felt the cave-impulse to steal into a deep nook and cower there till her heart should be replenished with courage automatically, as ponds are fed from above.
Marie Louise wanted walls about her, and stillness, and people shut out. She was in one of the moods when the soul longs to gather its faculties together in a family, making one self of all its selves. Marie Louise had known privation and homelessness and the perils they bring a young woman, and now she had riches and a father and mother who were great people in a great land, and who had adopted her into their own hearts, their lives, their name. But to-day she asked nothing more than a deep cranny in a dark cave.
She would have said that no human voice or presence could be anything but a torture to her. And yet, when she hurried up the steps, she was suddenly miraculously restored to cheerfulness by the tiny explosion of a child's laughter instantly quenched.
Pages