You are here
قراءة كتاب Music: An Art and a Language
تنويه: تعرض هنا نبذة من اول ١٠ صفحات فقط من الكتاب الالكتروني، لقراءة الكتاب كاملا اضغط على الزر "اشتر الآن"
Music: An Art and a Language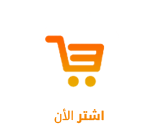 Transcriber's Notes
Obvious printer errors in the text have been corrected. Other questionable text is marked with red dotted underlining; hover the mouse over the text to see a popup Transcriber's Note.
This e-book contains some phrases in Greek, and some music symbols, which may not appear correctly in some browsers, depending on what fonts the user has installed. To see a transliteration of the Greek, or an explanation of the symbol, hover the mouse over the text, e.g., βιβλος.
To listen to the music, click on the [Listen] link. All sound files are in MIDI format, except for some orchestral examples, which are in MP3 format where noted. To view or download the music notation in MusicXML format, click on the [MusicXML] link. Minor printer errors in the notation have been corrected without note in the sound and MusicXML files, using original printed scores as references.
In the edition used to prepare this e-book, some of the music examples contain major errors. A later printing of the same edition was used to provide corrected examples. A list of the affected pages can be found at the end of this file.
This e-book contains a number of external links to other e-books at Project Gutenberg. There is no guarantee that these links will always work.
MUSIC: AN ART AND A LANGUAGE
BY
WALTER RAYMOND SPALDING
Price $2.50 net
THE ARTHUR P. SCHMIDT CO.
BOSTON
120

Boylston Street

NEW YORK
8

West

40th

Street
---
Copyright, 1920, by The Arthur P. Schmidt Co.
International Copyright Secured
A.P.S. 11788
---
TO MY COLLEAGUES

IN THE DEPARTMENT OF MUSIC

AT HARVARD UNIVERSITY

William Clifford Heilman, Edward Burlingame Hill,
Archibald Thompson Davison, Edward Ballantine

---
SUPPLEMENTARY
ILLUSTRATIONS

for

MUSIC:
an ART and a LANGUAGE

Vols. I & II now ready

(Schmidt's Educational Series No. 257-a, b)

Price $1.00 each volume
---
Preface
ALTHOUGH "of the making of books there is no end," this book, on so human a subject as music, we believe should justify itself. A twenty-years' experience in teaching the Appreciation of Music at Harvard University and Radcliffe College has convinced the author that a knowledge of musical grammar and structure does enable us, as the saying is, to get more out of music. This conviction is further strengthened by the statement of numerous students who testify that after analyzing certain standard compositions their attitude towards music has changed and their love for it greatly increased.
In the illustrations (published in a Supplementary Volume) no concessions have been made to so-called "popular taste"; people have an instinctive liking for the best when it is fairly put before them. We are not providing a musical digest, since music requires active coöperation by the hearer, nor are we trying to interpret music in terms of the other arts. Music is itself. For those who may be interested in speculating as to the connection between music and art, numerous books are available—some of them excellent from their point of view.
This book concerns itself with music as music. It is assumed that, if anyone really loves this art, he is willing and glad to do serious work to quicken his sense of hearing, to broaden his imagination, and to strengthen his memory so that he may become intelligent in appreciation rather than merely absorbed in honeyed sounds. Music is of such power and glory that we should be ready to devote to its study as much time as to a foreign language. In the creed of the music-lover the first and last article is familiarity. When we thoroughly know a composition so that its themes sing in our memory and we feel at home in the structure, the music will speak to us directly, and all books and analytical comments will be of secondary importance—those of the present writer not excepted. Special effort has been made to select illustrations of musical worth, and upon these the real emphasis in study should be laid.
The material of the book is based on lectures, often of an informal nature, in the Appreciation Course at Harvard University and lays no claim to original research. The difficulty in establishing points of approach makes it far more baffling to speak or write about music than about the other arts. Music is sufficient unto itself. Endowed with the insight of a Ruskin or a Pater, one may say something worth while about painting. But in music the line between mere statistical analysis and sentimental rhapsody must be drawn with exceeding care. If the subject matter be clearly presented and the analyses true—allowance being made for honest difference of opinion—every hope will be realized.
The author's gratitude is herewith expressed to Mr. Percy Lee Atherton for his critical revision of the text and to Professor William C. Heilman for valuable assistance in selecting and preparing the musical illustrations.
W.R.S.
Cambridge, Massachusetts
June, 1919

---
Contents
I.

Preliminary Considerations

1
II.

The Folk-Song

19
III.

Polyphonic Music; Sebastian Bach, the Fugue

33
IV.

The Musical
Pages