You are here
قراءة كتاب Birds, Illustrated by Color Photography, Vol. 2, No. 5 November 1897
تنويه: تعرض هنا نبذة من اول ١٠ صفحات فقط من الكتاب الالكتروني، لقراءة الكتاب كاملا اضغط على الزر "اشتر الآن"
Birds, Illustrated by Color Photography, Vol. 2, No. 5 November 1897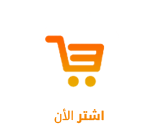 for the most part to what Thoreau calls the "upper story" of its sylvan domain.
All Warblers, it has been said, depend upon their markings rather than song for their identity, which renders the majority of the tribe of greater interest to the scientist than to the novice. Until you have named four or five of the commonest species as landmarks, you will be considerably confused.
Audubon described the song of the Cerulean Warbler as "extremely sweet and mellow," whereas it is a modest little strain, says Chapman, or trill, divided into syllables like zee, zee, zee, ze-ee-ee-eep, or according to another observer, rheet, rheet, rheet, rheet, ridi, idi, e-e-e-e-ee; beginning with several soft warbling notes and ending in a rather prolonged but quite musical squeak. The latter and more rapid part of the strain, which is given in the upward slide, approaches an insect quality of tone which is more or less peculiar to all true Warblers, a song so common as to be a universal characteristic of our tall forests.
It is not strange that the nest of this species has been so seldom discovered, even where the bird is very abundant during the breeding season. It is built in the higher horizontal branches of forest trees, always out some distance from the trunk, and ranging from twenty to fifty feet above the ground. One described by Dr. Brewer, found in Ontario, near Niagara Falls, was built in a large oak tree at the height of fifty or more feet from the ground. It was placed horizontally on the upper surface of a slender limb between two small twigs; and the branch on which it was thus saddled was only an inch and a half in thickness, being nine feet from the trunk of the tree. The abandoned home was secured with great difficulty.
The nest is a rather slender fabric, somewhat similar to the nest of the Redstart, and quite small for the bird, consisting chiefly of a strong rim firmly woven of strips of fine bark, stems of grasses, and pine needles, bound round with flaxen fibres of plants and wool. Around the base a few bits of hornets' nests, mosses, and lichens are loosely fastened. The nest within is furnished with fine stems and needles, the flooring very thin and slight.
The bird is shy when started from the nest, and has a sharp chipping alarm-note common to the family.
The Cerulean Warbler is found in the Eastern States, but is more numerous west of the Allegheny mountains, and throughout the heavily wooded districts of the Mississippi valley. In winter it migrates to Central America and Cuba. The Warblers are of unfailing interest to the lover of bird life. Apart from the beauty of the birds themselves, with their perpetually contrasting colors among the green leaves, their pretty ways furnish to the silent watcher an ever changing spectacle of the innocent life in the tree-tops.
---
From col. Fred. Kaempfer.
Copyrighted by

Nature Study Pub. Co., 1897, Chicago.
---
From col. F. M. Woodruff.
Copyrighted by

Nature Study Pub. Co., 1897, Chicago.
---
THE WILD TURKEY.
I thought my picture would appear in this number of Birds. What would Thanksgiving be without a Turkey, I'd like to know.
The editor says that I am a bird of ex-tra-or-di-na-ry size and beauty. That word is as big as I am, but by spelling it, I guess you will understand.
I look as proud as a peacock, don't I? Well, I am just as proud. You ought to see me strut, and hear me talk when the hen-turkeys are around. Why, sometimes when there is a large troop of us in the woods you can hear us gobble, gobble, gobble, for many miles. We are so fond of talking to each other.
That is when we are about to set up housekeeping, you think.
Yes, in March and April. After the nests are made, and the little turkeys hatched out, we big, handsome fellows go off by ourselves. The hen-turkeys, with their young broods, do the same.
Sometimes there are as many as a hundred in our troop and seventy or eighty in theirs. We travel on foot, picking up food as we go, till we meet a man with a gun, or come to a wide river.
Then we have to fly.
In a flock? Oh, yes. We choose some high place from which to get a good start. There we all stay, sometimes a day or two, strutting about and talking big. It is gobble, gobble gobble, from morning till night. Just like one of your conventions, you know. After awhile our leader gives the signal and off we all fly to the opposite shore.
Did you ever see one of our nests? No? Well, they are not easily seen, though they are made on the ground. You see, we are cunning and build them among tall, thick weeds and tangled briars.
I hope, if you ever come across one, you will not touch it, because my mate would never return to it again, if you did.
What do we eat?
Berries, fruit and grasses, beetles, tadpoles, frogs and lizards. In fact anything we consider good.
---
THE YELLOW-BILLED TROPIC BIRD.
N appearance this bird resembles a large Tern (see Vol. I, page 103), and its habits are similar to those of the Terns. Inter-tropical, it is of a wandering disposition, breeding on the islands of mid-ocean thousands of miles apart. It is noted for its elegant, airy, and long-protracted flight. Davie says that on Bourbon, Mauritius and other islands east and south of Madagascar it breeds in the crevices of the rocks of inaccessible cliffs, and in hollow trees. In the Bermuda Islands it nests about the first of May in holes in high rocky places along the shores. Here its favorite resorts are the small islands of Great Sound, Castle Harbor, and Harrington Sound. The Phaeton, as it is felicitously called, nests in the Bahamas in holes in the perpendicular faces of cliffs and on the flat surfaces of rocks. A single egg is laid, which has a ground-color of purplish brownish white, covered in some specimens almost over the entire surface with fine reddish chocolate-colored spots.
These species compose the small but distinct family of tropic birds and are found throughout the tropical and sub-tropical regions of the world. Long journeys are made by them across the open sea, their flight when emigrating being strong, rapid, and direct, and immense distances are covered by them as they course undismayed by wind or storm. In feeding, Chapman says, they course over the water, beating back and forth at a height of about forty feet, and their long willowy tail-feathers add greatly to the grace and beauty of their appearance when on the wing. They are of rare and probably accidental occurrence on our coasts.
Pages