You are here
قراءة كتاب The Stones of Venice, Volume 2 (of 3),
تنويه: تعرض هنا نبذة من اول ١٠ صفحات فقط من الكتاب الالكتروني، لقراءة الكتاب كاملا اضغط على الزر "اشتر الآن"
The Stones of Venice, Volume 2 (of 3),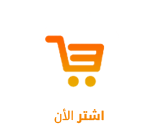 The Project Gutenberg eBook, The Stones of Venice, Volume II (of 3), by John Ruskin
Title: The Stones of Venice, Volume II (of 3),
Author: John Ruskin
Release Date: December 31, 2009 [eBook #30755]
Language: English
Character set encoding: ISO-8859-1
***START OF THE PROJECT GUTENBERG EBOOK THE STONES OF VENICE, VOLUME II (OF 3), ***
E-text prepared by Marius Masi, Juliet Sutherland,
and the
Project Gutenberg Online Distributed Proofreading Team
(http://www.pgdp.net)
Transcriber's note:
A few typographical errors have been corrected. They appear in the text

like this

, and the explanation will appear when the mouse pointer is moved over the marked passage.

Linked volumes
The index of this three-volume work is in Volume III, with links to all three volumes; and some footnotes are linked between volumes. These links are designed to work when the book is read on line. For information on the downloading of all three interlinked volumes so that the links work on your own computer, see the Transcriber's Note at the end of this book.
Links to
---
Library Edition

THE COMPLETE WORKS

OF

JOHN RUSKIN

STONES OF VENICE


Volumes I-II




NATIONAL LIBRARY ASSOCIATION

NEW YORK

CHICAGO
THE COMPLETE WORKS
OF
JOHN RUSKIN
VOLUME VIII
---
STONES OF VENICE
VOLUME II
THE
STONES OF VENICE
VOLUME II.
THE SEA STORIES
ADVERTISEMENT.
---
It was originally intended that this Work should consist of two volumes only; the subject has extended to three. The second volume, however, will conclude the account of the ancient architecture of Venice. The third will embrace the Early, the Roman, and the Grotesque Renaissance; and an Index, which, as it gives, in alphabetical order, a brief account of all the buildings in Venice, or references to the places where they are mentioned in the text, will be found a convenient guide for the traveller. In order to make it more serviceable, I have introduced some notices of the pictures which I think most interesting in the various churches, and in the Scuola di San Rocco.
---
CONTENTS.
---
FIRST, OR BYZANTINE, PERIOD.
CHAPTER I.
 

page

The Throne,
1
CHAPTER II.
Torcello,
11
CHAPTER III.
Murano,
27
CHAPTER IV.
St. Mark's,
57
CHAPTER V.
Byzantine Palaces,
118

SECOND, OR GOTHIC, PERIOD.

CHAPTER VI.
The Nature of Gothic,
151
CHAPTER VII.
Gothic Palaces,
231
CHAPTER VIII.
The Ducal Palace,
281
APPENDIX.
Pages