You are here
قراءة كتاب The Mechanism of the Human Voice
تنويه: تعرض هنا نبذة من اول ١٠ صفحات فقط من الكتاب الالكتروني، لقراءة الكتاب كاملا اضغط على الزر "اشتر الآن"
The Mechanism of the Human Voice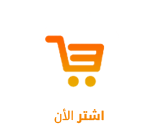 ---
Plate I.
THE MECHANISM
OF THE
HUMAN VOICE.
(Curwen's Edition, 5263.)
BY
EMIL BEHNKE,
Late Lecturer on Vocal Physiology at the Tonic Sol-fa College,
Teacher of Voice Production.
Edited, with a New Chapter on "Voice Failure,"
by Mrs. EMIL BEHNKE.
---
FIFTEENTH EDITION.
---
LONDON:
J. CURWEN & SONS Ltd., 24 BERNERS STREET, W.
Price 1s. 6d.; Cloth 2s. 6d.
---
TO
MY DEAR WIFE
THIS ESSAY
IS
AFFECTIONATELY
DEDICATED

---
PREFACE TO THE NINTH EDITION.
---
A ninth edition of this book having been called for, I take the opportunity to return my sincere thanks for the many kind expressions concerning its usefulness which have reached me since the lamented death of its author, my dear husband.
In carrying on his work, both my daughter and myself have felt the benefit of the clear and concise instructions the book contains.
We have also proved with our pupils the absolute truth and value of the Behnke System of Voice Training, by means of which we have obtained results most gratifying to ourselves, and surprising to the pupils, whether speakers or singers.
I hope that the new chapter on "Voice Failure," which I have added by Mr. Curwen's desire, may be of some use in preventing breakdown of voice, from which so many students suffer.
K. BEHNKE.
18, Earl's Court Square, S.W.
PREFACE TO THE THIRD EDITION.
---
A third edition of this little book has now become necessary, and I must again express my gratitude for the continued commendations bestowed upon my work both in the press and in private letters.
In response to many solicitations, I have added to this edition a few hints on teaching, deduced from physiological facts, which may prove useful by stimulating the advance of thought in a new direction.
These hints are extracts from a series of articles on "Science and Singing" which I had the pleasure of writing in the Edinburgh St. Cecilia Magazine; and I am indebted to the Editor, Mr. A. C. Miller, for kindly permitting me to reproduce them here.
PREFACE TO THE SECOND EDITION.
---
The favourable reception and rapid sale of a large first edition has stimulated me to revise this little book, and without alteration of my original scheme of practical utility, to somewhat enlarge on one or two points which appeared to demand further elucidation.
In this, as in the former edition, I have received great assistance from my friend Mr. Lennox Browne, the eminent throat surgeon, who, by ever patiently discussing with me debatable points, and by giving me access to cases, interesting from a physiological point of view, both at the Central Throat and Ear Hospital, Gray's Inn Road, and in his extensive private practice, has afforded me opportunities of increasing my knowledge and experience which would not have arisen otherwise. I feel it a pleasure as well as a duty publicly to acknowledge my indebtedness to him, which I have, many times before, expressed in private.
My best thanks are also due to Mr. J. Spencer Curwen, for the help he has rendered me in many ways.
And finally, it would indeed be ungrateful on my part, if I did not place on record the obligation under which I consider myself to my reviewers for the uniformly favourable notice they have so kindly taken of my first effort, and for several useful hints of which I have duly taken advantage.
One objection has been made which strikes at the very root of the plan upon which I have proceeded in my little volume, and to which, therefore, I beg leave to say a few words in reply. A learned writer in the Athenæum finds fault with me for making use of popular instead of scientific terms, which, he says, may be the cause to the reader of great confusion if he refers to other works, and he adds that "Back Ring-Pyramid Muscle" is almost as hard a mouthful as "Crico-Arytenoideus posticus." I have asked several non-scientific friends of good general education to read this sentence to me, and they succeeded very well with "Back Ring-Pyramid Muscle," while they utterly collapsed when coming to "Crico-Arytenoideus posticus."
This is, however, in my humble opinion, of minor importance. The great point is, that my terms—which by the way are not inventions, but simply translations—convey a meaning to the general reader, and the originals do not. This is a fact which I dared not ignore, because my essay is intended for the people and not for men of science. As I have taken care also, for the sake of those who might wish to consult other and more learned books than mine, to give the terms generally used by physiologists by the side of my translations, I do not think there is anything that could ever confuse my readers.
I conscientiously believe that these are good and weighty reasons for the plan I adopted in the first edition, and trust my reviewers, as well as my readers, will accept them as a sufficient justification of the same practice in the present volume.
E. B.
February, 1881.
PREFACE TO THE FIRST EDITION.
---
The number of books bearing more or less directly on the Theory of Voice Production which have been published during the last few years is very large, and shows clearly the extraordinary interest taken
Pages