You are here
قراءة كتاب Slave Narratives: a Folk History of Slavery in the United States From Interviews with Former Slaves. Texas Narratives, Part 2
تنويه: تعرض هنا نبذة من اول ١٠ صفحات فقط من الكتاب الالكتروني، لقراءة الكتاب كاملا اضغط على الزر "اشتر الآن"
Slave Narratives: a Folk History of Slavery in the United States From Interviews with Former Slaves. Texas Narratives, Part 2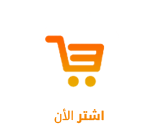 Transcriber's Note:
I. Inconsistent punctuation and duplicated phrases have been silently corrected throughout the book.
II. Clear spelling mistakes have been corrected however, inconsistent languague usage (such as 'day' and 'dey') has been maintained. A list of spelling corrections is included at the end of the book.
III. The numbers at the start of each chapter were stamped into the original scan and refer to the number of the published interview in the context of the entire Slave Narratives project.
IV. Several handwritten notes have been retained and are annotated as such.
SLAVE NARRATIVES
A Folk History of Slavery in the United States From Interviews with Former Slaves
TYPEWRITTEN RECORDS PREPARED BY
THE FEDERAL WRITERS' PROJECT
1936-1938
ASSEMBLED BY
THE LIBRARY OF CONGRESS PROJECT
WORK PROJECTS ADMINISTRATION
FOR THE DISTRICT OF COLUMBIA
SPONSORED BY THE LIBRARY OF CONGRESS
Illustrated with Photographs
WASHINGTON 1941
---
VOLUME XVI
TEXAS NARRATIVES
PART 2
Prepared by the Federal Writers' Project of the Works Progress Administration for the State of Texas
---
INFORMANTS
| | |
| --- | --- |
| Easter, Willis | 1 |
| Edwards, Anderson and Minerva | 5 |
| Edwards, Ann J. | 10 |
| Edwards, Mary Kincheon | 15 |
| Elder, Lucinda | 17 |
| Ellis, John | 21 |
| Ezell, Lorenza | 25 |
| Farrow, Betty | 33 |
| Finnely, John | 35 |
| Ford, Sarah | 41 |
| Forward, Millie | 47 |
| Fowler, Louis | 50 |
| Franklin, Chris | 55 |
| Franks, Orelia Alexie | 60 |
| Frazier, Rosanna | 63 |
| Gibson, Priscilla | 66 |
| Gilbert, Gabriel | 68 |
| Gilmore, Mattie | 71 |
| Goodman, Andrew | 74 |
| Grant, Austin | 81 |
| Green, James | 87 |
| Green, O.W. | 90 |
| Green, Rosa | 94 |
| Green, William (Rev. Bill) | 96 |
| Grice, Pauline | 98 |
| Hadnot, Mandy | 102 |
| Hamilton, William | 106 |
| Harper, Pierce | |
Pages