قراءة كتاب The Path of Empire: A Chronicle of the United States as a World Power
تنويه: تعرض هنا نبذة من اول ١٠ صفحات فقط من الكتاب الالكتروني، لقراءة الكتاب كاملا اضغط على الزر "اشتر الآن"
The Path of Empire: A Chronicle of the United States as a World Power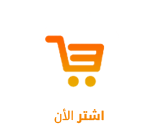 Adams the American contentions "were advanced with an aggressiveness of tone and attorney-like smartness, more appropriate to the wranglings of a quarter-sessions court than to pleadings before a grave international tribunal." The American counsel were instructed to insist not, indeed, on indemnity for the cost of two years of war, but on compensation because of the transfer of our commerce to the British merchant marine, by virtue of the clause of the treaty which read "acts committed by the several vessels which have given rise to the claims generally known as the 'Alabama Claims.'" British public opinion considered this contention an act of bad faith. Excitement in England rose to a high pitch and the Gladstone Ministry proposed to withdraw from the arbitration.
That the tribunal of arbitration did not end in utter failure was due to the wisdom and courage of Adams. At his suggestion the five arbitrators announced on June 19, 1872, that they would not consider claims for indirect damages, because such claims did "not constitute, upon the principles of international law applicable to such cases, good foundation for an award of compensation, or computations of damages between nations." These claims dismissed, the arbitrators entered into an examination of the direct American claims and on September 14, 1872, decided upon an award of fifteen and a half million dollars to the United States. The Treaty of Washington and the Geneva Tribunal constituted the longest step thus far taken by any two nations toward the settlement of their disputes by judicial process.
Pages