You are here
قراءة كتاب McClure's Magazine, Vol. XXXI, No. 4, August 1908
تنويه: تعرض هنا نبذة من اول ١٠ صفحات فقط من الكتاب الالكتروني، لقراءة الكتاب كاملا اضغط على الزر "اشتر الآن"
McClure's Magazine, Vol. XXXI, No. 4, August 1908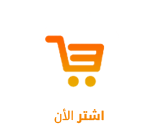 years before as a fellow refugee in London, and whom I wished very much to meet again. Bucher answered promptly that he would be glad indeed to see me again, and asked if I would not like to make the acquaintance of "the Minister" (Bismarck), who had expressed a wish to have a talk with me. I replied, of course, that I should be happy, etc., whereupon I received within an hour an invitation from Count Bismarck himself (he was then only a count) to visit him at eight o'clock that same evening at the Chancellor's palace on the Wilhelmstrasse. Promptly at the appointed hour I was announced to him, and he received me at the door of a room of moderate size, the table and some of the furniture of which were covered with books and papers,—evidently his working cabinet. There I beheld the great man whose name was filling the world—tall, erect, and broad-shouldered, and on those Atlas shoulders that massive head which everybody knows from pictures—the whole figure making the impression of something colossal—then at the age of fifty-three, in the fulness of physical and mental vigor.
He was dressed in a General's undress uniform, unbuttoned. His features, which evidently could look very stern when he wished, were lighted up with a friendly smile. He stretched out his hand and gave me a vigorous grasp. "Glad you have come," he said, in a voice which appeared rather high-keyed, issuing from so huge a form, but of pleasing timbre.
"I think I must have seen you before," was his first remark, while we were still standing up facing one another. "It was some time in the early fifties on a railway train from Frankfort to Berlin. There was a young man sitting opposite me who, from some picture of you which I had seen in a pictorial paper, I thought might be you."
I replied that this could not be, since at that period I was not in Germany. "Besides," I added—a little impudently perhaps—"would you not have had me arrested as a malefactor?"
"Oh," he exclaimed, with a good, natural laugh, "you mistake me. I would not have done such a thing. You mean on account of that Kinkel affair? Oh, no! I rather liked that. And if it were not that it would be highly improper for His Majesty's minister and the Chancellor of the North German Confederacy, I should like to go with you to Spandau and have you tell me the whole story on the spot. Now let us sit down."
He pointed out to me an easy-chair close to his own and then uncorked a bottle which stood, with two glasses, on a tray at his elbow. "You are a Rhinelander," he said, "and I know you will relish this." We touched glasses, and I found the wine indeed very excellent.
"You smoke, of course," he continued, "and here are some good Havanas. I used to be very fond of them, but I have a sort of superstitious belief that every person is permitted to smoke only a certain number of cigars in his life, and no more. I am afraid I have exhausted my allowance, and now I take to the pipe." With a lighted strip of paper, called in German "Fidibus," he put the tobacco in the porcelain bowl of his long German student pipe in full blast, and presently he blew forth huge clouds of smoke.
This done, he comfortably leaned back in his chair and said: "Now tell me, as an American Republican and a Forty-eighter of the revolutionary kind, how the present condition of Germany strikes you. I would not ask you that question," he added, "if you were a privy counsellor (a Geheimrath), for I know what he would answer. But you will tell me what you really think."
Bismarck's Sarcastic Humor
I replied that I had been in the country only a few weeks and had received only superficial impressions, but that I had become sensible of a general atmosphere of newly inspired national ambition and a confident hope for the development of more liberal political institutions. I had found only a few old fogies in Nassau and a banker in Frankfort who seemed to be in a disappointed and depressed state of mind. Bismarck laughed heartily. The disgruntled Nassauers, he said, had probably been some sort of purveyors to the late ducal court, and he would wager that the Frankfort banker was either a member of one of the old patrician families, who thought they were the highest nobility in all the land, or a money-maker complaining that Frankfort was no longer, as it had been, the financial center of southern Germany. Here Bismarck gave full reign to his sarcastic humor. He had spent years in Frankfort as the representative of the defunct "Bundestag," and had no end of funny anecdotes about the aristocratic pretensions of the patrician burghers of that ancient free city, and about their lofty wrath at the incorporation of that commonwealth in the Prussian monarchy.
Forcing the War with Austria
Then he began to tell me about the great difficulties he had been obliged to overcome in bringing about the decisive struggle with Austria. One of the most serious of these difficulties, as 369 he said, consisted in the scrupulous hesitancy of old King William to consent to anything that seemed to be in any sense unconstitutional or not in harmony with the strictest notion of good faith. In our conversation Bismarck constantly called the king "der alte Herr"—"the old gentleman," or, as it might also have been translated, "the old master." One moment he would speak of the old gentleman with something like sentimental tenderness, and then again in a tone of familiar freedom which smacked of anything but reverential respect. He told me anecdotes about him which made me stare, for at the moment I could not help remembering that I was listening to the prime minister of the crown, to whom I was an entire stranger and who knew nothing of my discretion or sense of responsibility.
As if we had been confidential chums all our lives, he gave me, with apparently the completest abandon and exuberant vivacity, inside views of the famous "conflict" period between the crown and the Prussian parliament, when, seeing the war with Austria inevitably coming, he had, without legislative authorization, spent millions upon millions of the public funds upon 370 the army in preparation for the great crisis; how the liberal majority of the chambers, and an indignant public opinion which did not recognize the great object of national unification in view, had fiercely risen up against that arbitrary stretch of power; how the king himself had recoiled from such a breach of the constitution; how the king had apprehended a new revolution which might cost each of them his head—which would possibly have come about if they had failed in the Austrian war; how then he had "desperately used his spurs to make the noble old horse clear the ditch and take the risk"; and how, the victory having been won, on their return from the war they were received by the people with the most jubilant acclamations instead of having their heads cut off, which had pleased the old gentleman immensely and taught him a lesson as to his reckless prime minister.
It was not the cautious and conservative spirit of the king alone that he had occasionally to overcome. Still more was he clogged and not seldom exasperated by what he called the stupid old bureaucracy, which had to be got out of its accustomed ruts whenever anything new and bold was to be done. He fairly bubbled over with humorous anecdotes, evidently relishing, himself, his droll descriptions
Pages