You are here
قراءة كتاب A Wonder Book for Girls & Boys
تنويه: تعرض هنا نبذة من اول ١٠ صفحات فقط من الكتاب الالكتروني، لقراءة الكتاب كاملا اضغط على الزر "اشتر الآن"
A Wonder Book for Girls & Boys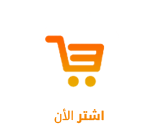 The Project Gutenberg eBook, A Wonder Book for Girls & Boys, by Nathaniel Hawthorne, Illustrated by Walter Crane
Title: A Wonder Book for Girls & Boys
Author: Nathaniel Hawthorne
Release Date: May 3, 2010 [eBook #32242]
Language: English
Character set encoding: ISO-8859-1
***START OF THE PROJECT GUTENBERG EBOOK A WONDER BOOK FOR GIRLS & BOYS***
E-text prepared by David Edwards, Linda Cantoni,
and the Project Gutenberg Online Distributed Proofreading Team
(http://www.pgdp.net)
from page images generously made available by
Internet Archive
(http://www.archive.org)
---
A WONDER
BOOK FOR
GIRLS & BOYS
BY NATHANIEL
HAWTHORNE

WITH 60 DESIGNS
BY WALTER CRANE
BOSTON: HOUGHTON
MIFFLIN COMPANY
---
COPYRIGHT, 1851, BY NATHANIEL
HAWTHORNE

COPYRIGHT, 1879, BY ROSE HAWTHORNE
LATHROP

COPYRIGHT, 1883 AND 1892, BY
HOUGHTON, MIFFLIN & CO.
ALL RIGHTS RESERVED
---
THE author has long been of opinion that many of the classical myths were capable of being rendered into very capital reading for children. In the little volume here offered to the public, he has worked up half a dozen of them, with this end in view. A great freedom of treatment was necessary to his plan; but it will be observed by every one who attempts to render these legends malleable in his intellectual furnace, that they are marvellously independent of all temporary modes and circumstances. They remain essentially the same, after changes that would affect the identity of almost anything else.
He does not, therefore, plead guilty to a sacrilege, in having sometimes shaped anew, as his fancy dictated, the forms that have been hallowed by an antiquity of two or three thousand years. No epoch of time can claim a copyright in these immortal fables. They seem never to have been made; and certainly, so long as man exists, they can never perish; but, by their indestructibility itself, they are legitimate subjects for every age to clothe with its own garniture of manners and sentiment, and to imbue with its own morality. In the present version they may have lost much of their classical aspect (or, at all events, the author has not been careful to preserve it), and have perhaps assumed a Gothic or romantic guise.
In performing this pleasant task,—for it has been really a task fit for hot weather, and one of the most agreeable, of a literary kind, which he ever undertook,—the author has not always thought it necessary to write downward, in order to meet the comprehension of children. He has generally suffered the theme to soar, whenever such was its tendency, and when he himself was buoyant enough to follow without an effort. Children possess an unestimated sensibility to whatever is deep or high, in imagination or feeling, so long as it is simple likewise. It is only the artificial and the complex that bewilder them.
Lenox, July 15, 1851.
---
Pages