You are here
قراءة كتاب A Supplication for the Beggars
تنويه: تعرض هنا نبذة من اول ١٠ صفحات فقط من الكتاب الالكتروني، لقراءة الكتاب كاملا اضغط على الزر "اشتر الآن"
A Supplication for the Beggars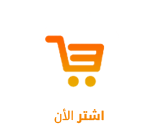 To
my Godfathers in English Literature,
HENRY MORLEY, Esq.,
Professor of English Literature,
University College, London.
AND
HENRY PYNE, Esq.,
Late Assistant Tithe Commissioner,
St. James's Square, London.
this
Old Series
is,
with blended admiration and gratitude,
filially
Inscribed.
No. 4.
A Supplication for the Beggars.
[Spring of 1529.]
[SIMON FISH,
of Gray's Inn, Gentleman.]
A Supplication for the Beggars.
[Spring of 1529.]
Edited by EDWARD ARBER, F.S.A., etc.,
LECTURER IN ENGLISH LITERATURE ETC.,
UNIVERSITY COLLEGE, LONDON.
SOUTHGATE, LONDON, N.
15 August 1878.
No. 4.
(All rights reserved.)
---
CONTENTS.
 
 

PAGE

Bibliography
vi

Introduction

vii-xviii
A Supplicacyon for the Beggers
1
1.
The yearly exactions from the people taken by this greedy sort of sturdy idle holy thieves
3
 
They have a Tenth part of all produce, wages and profits
4
 
What money pull they in by probates of testaments, privy tithes, men's offerings to their pilgrimages and at their first masses; by masses and diriges, by mortuaries, hearing of confessions (yet keeping thereof no secrecy), hallowing of churches, by cursing of men and absolving them for money; by extortion &c.; and by the quarterage from every household to each of the Five Orders of begging Friars, which equals £43,333 6s. 8d. [ = over £500,000 in present value] a year
4
 
400 years ago, of all this they had not a penny
4
 
These locusts own also one Third of the land
5
 
Or in all more than half of the substance of the realm
5
 
Yet they are not in number, one to every hundred men, or one in every four hundred men women and children
5
 
Neither could the Danes or Saxons haue conquered this land, if they had left such a sort [company] of idle gluttons behind them; nor noble King

Arthur

have resisted the Emperor

Lucius

, if such yearly exactions had been taken of his people; nor the Greeks so long continued the siege of Troy, if they had had to find for such an idle sort of cormorants at home; nor the Romans conquered the world, if their people had been thus yearly oppressed; nor the Turk haue now so gained on Christendom, if he had in his empire such locusts to devour his substance
5
2.
What do they with these exactions?
6
 
Nothing but to translate all rule, power &c. from your Grace to themselves, and to incite to disobedience and rebellion
6
3.
Yea, and what do they more?
7
 
Truly nothing but to have to do with every man's wife, every man's daughter &c.
7
4.
Yea, who is able to number the great and broad bottomless ocean sea full of evils, that this mischievous and sinful generation is able to bring upon us? unpunished!
7
5.
What remedy? Make laws against them? I am in doubt whether ye are able.
Pages