You are here
قراءة كتاب The Revolt of the Angels
تنويه: تعرض هنا نبذة من اول ١٠ صفحات فقط من الكتاب الالكتروني، لقراءة الكتاب كاملا اضغط على الزر "اشتر الآن"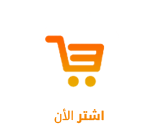 Transcriber's Note
Obvious typographical errors have been corrected in this text. For a complete list, please see the bottom of this document.
A Table of Contents has been added.
---
THE WORKS OF ANATOLE FRANCE
IN AN ENGLISH TRANSLATION
EDITED BY FREDERIC CHAPMAN
THE REVOLT OF THE ANGELS
---
THE REVOLT
OF THE ANGELS
BY ANATOLE FRANCE
A TRANSLATION BY
MRS. WILFRID JACKSON
LONDON: JOHN LANE, THE BODLEY HEAD
NEW YORK: DODD, MEAD AND COMPANY
MCMXXIV
Copyright, 1914,
by
Dodd, Mead and Company
PRINTED IN U. S. A.
---
CHAPTER I
CHAPTER II
CHAPTER III
CHAPTER IV
CHAPTER V
CHAPTER VI
CHAPTER VII
CHAPTER VIII
CHAPTER IX
CHAPTER X
CHAPTER XI
CHAPTER XII
CHAPTER XIII
CHAPTER XIV
CHAPTER XV
CHAPTER XVI
CHAPTER XVII
CHAPTER XVIII
CHAPTER XIX
CHAPTER XX
CHAPTER XXI
CHAPTER XXII
CHAPTER XXIII
CHAPTER XXIV
CHAPTER XXV
CHAPTER XXVI
CHAPTER XXVII
CHAPTER XXVIII
CHAPTER XXIX
CHAPTER XXX
CHAPTER XXXI
CHAPTER XXXII
CHAPTER XXXIII
CHAPTER XXXIV
CHAPTER XXXV

---
THE
REVOLT OF THE ANGELS
---
THE REVOLT OF THE ANGELS
CHAPTER I
containing in a few lines the history of a french family from 1789 to the present day
Pages