You are here
قراءة كتاب Gen. Cowdin and the First Massachusetts Regiment of Volunteers
تنويه: تعرض هنا نبذة من اول ١٠ صفحات فقط من الكتاب الالكتروني، لقراءة الكتاب كاملا اضغط على الزر "اشتر الآن"
Gen. Cowdin and the First Massachusetts Regiment of Volunteers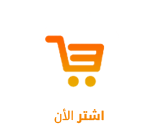 GEN. COWDIN
AND THE
FIRST MASSACHUSETTS REGIMENT
OF
VOLUNTEERS.
BOSTON:
J. E. FARWELL AND COMPANY, PRINTERS,
37 Congress Street.1864.
---
PREFACE.
At the urgent and repeated solicitations of many friends, I have finally consented to give to the public a few statements concerning the treatment which I have received from a few high official dignitaries, representing the State of Massachusetts. I do not wish to be egotistical or extravagant in my expressions, but to state the facts simply as they are, leaving the public to decide whether one who has sacrificed his business, the comforts and pleasures of home, and friends, for the defence of his country, has deserved such unkind and ungenerous usage.
R. C.
Boston, October, 1864.
---
STATEMENT.
Immediately after the fall of Sumter, when the Capital seemed in imminent danger, I reported myself to his Excellency Governor Andrew, tendering him the services of myself and command, and expressing my willingness to go at the shortest possible notice. A number of other Colonels appeared for the same purpose, and after the matter had been thoroughly discussed, the Governor ordered Colonel Jones, of the Sixth Regiment, to report himself the next day, which he did with about four hundred men, some three hundred short of the requisite number for a full Regiment (as the regulations then provided). I then offered to the Governor one of my companies, under the command of Captain W. S. Sampson, which was accepted. This, with others that had previously been ordered, filled up the Regiment to its full quota, and it left for the seat of Government, April 17, 1861. I called at the State House daily, urging my claims, but his Excellency informed me that he must send out the Regiments first that could best be spared, and in a short time sent the following: Third, Colonel Wardrop; Fourth, Colonel Packard; Fifth, Colonel Lawrence, and the Eighth, Colonel Monroe. Finally, on the 27th of April, I received an order from Adjutant-General Schouler for my Regiment to be in readiness to march, and to report myself, in person, at the State House, and to select from the companies offered me those which I desired to fill up my Regiment to its full quota. I immediately left my business and devoted my whole time to preparing it for the service. The City of Boston, with the generosity which has always characterized her, appropriated $200,000 towards fitting out the Boston troops, and furnished seven of my companies with uniforms, the Roxbury and Chelsea companies being furnished by their respective cities. I then made applications at the State House for arms and equipments for my men, but was put off from day to day until about the 8th of May, when orders were received from the War Department calling for 75,000 troops who would volunteer for three years or the war. Immediately on the receipt of this order the ten companies under my command voted unanimously to offer themselves to the Government, and at eleven o'clock of the same day my officers did likewise, and requested me to report to the Governor and tender him the services of myself and command, to be offered to the United States. In accordance with the wish of my officers I went to the State House, but the Governor seemed to assume an air of indifference to my offer. I then requested permission to proceed to Washington and offer my services to the Government, to which he gave his consent, and directed Lieutenant-Colonel Sargent, one of his aids, to write me a leave of absence for five days. I left that afternoon for Washington, accompanied by my Major and
Pages