You are here
قراءة كتاب Harper's Round Table, October 1, 1895
تنويه: تعرض هنا نبذة من اول ١٠ صفحات فقط من الكتاب الالكتروني، لقراءة الكتاب كاملا اضغط على الزر "اشتر الآن"
Harper's Round Table, October 1, 1895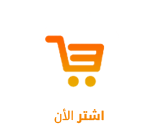 Copyright, 1895, by Harper & Brothers. All Rights Reserved.
---
| | | |
| --- | --- | --- |
| PUBLISHED WEEKLY. | NEW YORK, TUESDAY, OCTOBER 1, 1895. | FIVE CENTS A COPY. |
| VOL. XVI.—NO. 831. | | TWO DOLLARS A YEAR. |
---
SEA RANGERS.
BY KIRK MUNROE,
Author of "Road Rangers," The "Mate" Series, "Fur-Seal's Tooth," "Snow-shoes and Sledges," etc

.
CHAPTER I.
EARNING THEIR BICYCLES.
"I say, Hal, do you realize that the Ready Rangers will have been in existence a whole year on the 30th?" asked Will Rogers, as he and Hal Bacon walked homeward from school one afternoon of the May following the Rangers' memorable trip to New York. "I remember the exact date, because it was Decoration day, and the first time I was out after my accident."
"That's so," replied Lieutenant Hal, "and I think we ought to do something in the way of a celebration."
"My idea exactly; and at the meeting to-night I want to talk it over. So bring along any suggestions you can pick up, and let's see what can be done."
Never had the Berks boys, who were also Rangers, worked so hard as during the winter just passed. In spite of the allurements of skating, coasting, and all the other fascinating winter sports of country life, they had never lost sight of the coveted bicycles that Tom Burgess's father had promised to let them have at much less than cost, if only they could earn the money to pay for them. At the suggestion of Reddy Cuddeback, their newest member, of whom they were intensely proud, because he held the five-mile racing record of the United States, they had decided to make a common fund of all their earnings, and place it in the hands of honorary member Pop Miller for safe keeping. They did this, because, while it was necessary to the success of their organization that every member should own a bicycle, some of them were possessed of greater advantages or abilities for earning money than others. Also those who already owned machines, and so were not obliged to earn them, could still work with enthusiasm for the fund. Besides these reasons the Rangers proposed to raise some of the money by giving entertainments, the proceeds from which would necessarily go into a common fund.
So, while several of the boys under direction of "Cracker" Bob Jones, who had a great head for business, gathered nuts in the autumn for shipment to New York, caught fish through the ice during the winter, and sold them in the village, and made maple sugar, to order, in the early spring, others split wood or did similar chores for neighbors. Will Rogers and Hal Bacon organized a mail-and-package delivery service. Beth Barlow, working on behalf of her brother, the naval cadet member, made the caramels and pop-corn balls that little Cal Moody sold to his school-mates at recess, while Reddy Cuddeback, who proved to be possessed of decided dramatic talent, arranged and managed the several entertainments given by the Rangers during the winter.
One of these was a minstrel show, the first ever seen in Berks. Another was a Good Roads talk, given by a distinguished highway engineer, and illustrated by stereopticon views, while the third, which was the crowning success of the season, was a play written by Will Rogers and Beth Barlow. It was called Blue Billows—a title cribbed from Raftmates—or, Fighting for the Old Flag: a nautical drama in two watches, founded on facts more thrilling than fiction. This play was suggested by the story of Reddy Cuddeback's father, as told by Admiral Marlin to his Road-Ranger guests the summer before, and in order that it should present a realistic picture of naval life, its leading scenes and all of its conversation were in closest imitation of Pinafore, which the Rangers had been taken to see in New York, and which was their chief source of knowledge concerning life on the ocean wave. So they had a Little Buttercup, only she was called Pink Clover, a midshipmite represented by little Cal Moody, a Jack Jackstraw, a Bill Bullseye, and a close imitation of Sir Joseph Porter, named Sir Birch Beer. They sang sea-songs, danced what they believed to be hornpipes, hitched their white duck trousers, shivered their timbers, and were altogether so salt and tarry, that had not the dazzled spectators known better they might have believed the Rangers to be regular oakum-pickers who had never trod dry land in their lives. So well was this performance received in Berks that the boys were induced to repeat it in Chester, whereby they added a very tidy
Pages