قراءة كتاب Kodaks and Kodak Supplies, 1914
تنويه: تعرض هنا نبذة من اول ١٠ صفحات فقط من الكتاب الالكتروني، لقراءة الكتاب كاملا اضغط على الزر "اشتر الآن"
Kodaks and Kodak Supplies, 1914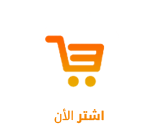 KODAKS
and

Kodak Supplies
1914
Canadian Kodak Co., Limited
Toronto, Canada
---
"KODAK"
Is our registered and commonlaw trade mark and cannot be rightfully applied except to goods of our manufacture. When a dealer tries to sell you, under the Kodak name, a camera or films or other goods not of our manufacture, you can be sure that he has an inferior article that he is trying to market on the Kodak reputation, and he also makes himself liable to suit by us for damages and injunction.
If it isn't an Eastman, it isn't a Kodak
---
ake it simpler.
From the very inception the Kodak Idea has been—make photography so simple that anybody can take good pictures.
Simpler cameras, simpler processes have followed each other with almost startling rapidity. But the Kodak Company has not been satisfied with merely making mechanical and chemical improvements; it has assumed the responsibility of educating people in picture taking. The very first Kodak, way back in 1888, was accompanied by a so-called "manual" that did more than merely explain the operation of the mechanical features of the camera. It showed how the pictures should be taken, how (and how not) to photograph a tall building, how to photograph a small child—told about the length of exposures in different kinds of light, both in-doors and out. It was really a primary hand-book of photography.
From that day on, every piece of Kodak apparatus, every amateur product of the Company has been accompanied by the most concise instructions, instructions that were also constructive because they not only told the beginner what to do but why he was to do it. Even in the Kodak advertising matter as much space is given up to telling people how to make pictures as in telling them why they should buy Kodak goods. Booklets in large editions, giving instructions in practically every phase of amateur photography have been and still are distributed without charge. Photography has not merely been made simpler, it has been explained to all who are interested.
"Kodakery"—A Monthly Help
And now comes a new help to the beginner—"Kodakery," a little magazine that will tell the amateur how to get better pictures. It's beautifully illustrated. Written and edited by those who know photography inside and out and who also know the places where the amateur has trouble, it will be a joy and a help to every enthusiast, will add for thousands to the Witchery of Kodakery.
Every purchaser, after May 1st, 1914, of a Kodak or Brownie camera will be entitled to "Kodakery" for one year without charge—he may have it continued by subscribing at 50 cents per year if he so desires. In the back of each Kodak and Brownie manual, which we are now printing, is a "subscription blank" which, upon being properly filled out and mailed to—"Kodakery," Toronto, Ont.—will entitle the purchaser of such camera to one year's free subscription to "Kodakery." At the time this plan goes into operation there may still be some such manuals without a subscription blank, but in such case a blank may be obtained from the dealer of whom the camera was purchased. Every purchaser of a Kodak or Brownie Camera is entitled to one copy of the manual or instruction book and to one year's subscription to "Kodakery."
The editors of "Kodakery" aim first of all to make the little book a real help. At the same time it will be interesting and its delightful illustrations will show the beginner new possibilities in amateur photography. This little magazine is but a part of the Kodak Service. To sell a camera and then turn the customer adrift has never been a part of the Kodak plan. Along with our improvements in apparatus and materials, we have always endeavored also to improve the Kodak Service. "Kodakery" will, we believe, prove the means of keeping us more closely than ever in touch with our customers. In many ways it will be directly helpful—and it will always suggest the propriety of the customer's going to his Kodak dealer or to us, if there are little difficulties (there are no big ones, now) to be overcome.
It is to be a real help—a part of the Kodak Idea—one more aid to the beginner in the making of good pictures.
CANADIAN KODAK CO., Limited.
Toronto, Canada.
---
Kodak Ball Bearing Shutter
This shutter is automatic and as its leaves are mounted on ball bearings it operates with remarkable smoothness and precision. The leaves open and close in the form of a star, admitting a much larger amount of light in the same space of time than the ordinary type of shutter. All but the No. 0 work with bulb or finger release and have variable indicated speeds of 1/25, 1/50 and 1/100 second as well as bulb and time exposures.
They are also fitted with indicator for registering each exposure as made and iris diaphragm.
Supplied with Kodak Junior No. 1A, and Folding Pocket Kodaks, Nos. 1A, R. R. Type; 3, 3A and 4. The No. 0 is supplied with the Vest Pocket Kodak and Vest Pocket Kodak Special, and is similar to the above excepting that it works with finger release only, has variable speeds of 1/25 and 1/50 second, and is regularly equipped with the Kodak Autotime Scale. The No. 0 is also supplied with the Kodak Junior No. 1, but in this instance is not fitted with autotime scale.
Pocket Automatic Shutter
This shutter has star shaped opening and is automatic in action. It works with finger release for bulb, time and instantaneous exposures and is perfectly reliable in every respect. Fitted with iris diaphragm stops and regularly supplied with Nos. 1 and 1A Folding Pocket Kodaks, and Nos. 2 and 2A Folding Pocket Brownies.
Brownie Ball Bearing Shutter
The ball bearing type of shutter has been found so accurate and reliable that we have designed a shutter on the ball bearing principle for the 3 and 3A Folding Brownie
Pages