You are here
قراءة كتاب More Mittens; with The Doll's Wedding and Other Stories Being the third book of the series
تنويه: تعرض هنا نبذة من اول ١٠ صفحات فقط من الكتاب الالكتروني، لقراءة الكتاب كاملا اضغط على الزر "اشتر الآن"
More Mittens; with The Doll's Wedding and Other Stories Being the third book of the series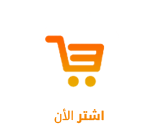 THE MITTEN SERIES
---
---
---
MORE MITTENS:

WITH

THE DOLL'S WEDDING

AND

OTHER STORIES.

BEING

THE THIRD BOOK OF THE SERIES.





BY

AUNT FANNY,

AUTHOR OF THE SIX NIGHTCAP BOOKS, ETC.





NEW YORK:
D. APPLETON AND COMPANY,
443 & 445 BROADWAY.
LONDON: 16 LITTLE BRITAIN.
1863.
---
Entered, according to act of Congress, in the year 1862, by
FANNY BARROW,
In the Clerk's Office of the District Court of the United States for the Southern District of New York.
---
THIS VOLUME

IS

AFFECTIONATELY DEDICATED

TO

"ILKEN ANNIE,"

WHO

LIVES ON STATEN ISLAND.
---
CONTENTS.
| | |
| --- | --- |
| A LETTER FROM AUNT FANNY, | 7 |
| THE DOLL'S WEDDING, | 10 |
| WHAT CAME OF , | 25 |
| THE CHILD HEROINE, | 50 |
| AUNT MARY, | 69 |
| LITTLE PETER, | 75 |
| THE STORY TOLD TO WILLIE, | 102 |
---
A LETTER

FROM AUNT FANNY.
---
My Darling Children:
I wrote these stories, as I have already told you, some years ago, and took a great deal of pains with them. I called them "Life Among the Children;" when, lo and behold! somebody else had written a book with the very same name, but very different stories, and I never knew one word about it.
You may believe how sorry I was to take this pretty title when it belonged to another; and I was very thankful that I could get at the printer and have it changed.
What do you think of "The Doll's Wedding" for a name? I like it very much, because "Lily," whose dolls were married, is one of my particular pets; and what I have related, took place precisely as you read it. Lily is a funny darling; she had a "doll's regatta" once, and I do believe, in my next book, I will tell you all about it.
Meanwhile, if you will only laugh and grow fat as Lily does, and above all, try to be good and lovely as Maggie the Child Heroine is, I will write stories to interest you until my fingers feel as if they were all thumbs; for that is just how they do feel when they are very tired.
I wish I knew you all. I believe about three hundred children call me "Aunt Fanny" now, but I have room in my heart for ever, ever so many more. You see I have a patent elastic heart; and when you would think it was so crowded that a small doll could not squeeze in, if you only try, you would find there was plenty of room for one more, and that one would be you.
I wish good Mr. Somebody would make a telescope on purpose for me, powerful enough to see all the darling children at once. Fancy how perfectly delightful to see every little innocent child in the world with one eye!
Oh! that thought has quite upset me, laughing and thinking about it. So many little smiling faces at once—a great deal better than staring at the man in the moon, who has no expression at all worth talking about.
When I get it I will invite you all to come and take a peep at yourselves.
Good-by! I blow you a hundred kisses; and I hope the breeze is fair, so you will get them all safe and warm from your loving
Aunt Fanny.
---
THE DOLL'S WEDDING.
---
One day, Alice came home from school, and opening her drawer, to put away her things, she saw a letter lying on the very top of a pile of pantalets.
"Why, who can this be for?" said she, in a tone of delighted surprise. "Is it for me, mamma?"
"Yes," said her mother, "and it is sealed up so tight, that I expect it is of the greatest importance; perhaps from the President of the United States, requesting you to come to Washington immediately, to dine with him."
"Dear me, how delightful!" exclaimed Alice. "I like getting a letter, it's so very oldy, you know—just like grown people; did you pay the postman?" and in her impatience and excitement, she tore the envelope all to pieces. "Now read it, mamma, please," and then she began to jump up and down, and ended by turning a summerset on the bed.
Her mother laughed, and said: "If that is the way you are going to behave, when you go to see the President, I think he will be slightly astonished; but let us see, first, if he wrote it," and she read thus:—
"Dear Alice—

"My doll is to be married on next Friday, at two o'clock; and I should be very happy to see you, and as many dolls as you can bring.

"Yours, truly,

Lily.

"Wednesday, Oct. 20th, 1858."
"Isn't it too nice!" cried Alice, with a joyful little scream. "A wedding!" and she bounced into a rocking-chair, and nearly tipped over backwards. "Dear me! what a leany-back chair! I very nearly upset. I'll take Anna with me; but she must have a new dress immediately—and a hoop petticoat; and, oh, mamma! her hands are all to pieces; the cotton is sticking out in every direction; can't you buy
Pages