You are here
قراءة كتاب Tahara Among African Tribes
تنويه: تعرض هنا نبذة من اول ١٠ صفحات فقط من الكتاب الالكتروني، لقراءة الكتاب كاملا اضغط على الزر "اشتر الآن"
Tahara Among African Tribes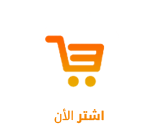 TAHARA
Among African Tribes
By
HAROLD M. SHERMAN
THE GOLDSMITH PUBLISHING COMPANY
CHICAGO
COPYRIGHT, 1933 BY
HAROLD M. SHERMAN
MADE IN U.S.A.
CONTENTS
Tahara—Among African Tribes
CHAPTER I
THE EYES OF DREAD
"What's the matter, Raal? You seem to be worried about something." Dick Oakwood, blue eyed and smiling and resembling a blond savage in his garb of soft zebra skin, glanced down at his chief warrior who prostrated himself at the feet of the boy king.
"Tahara, hal! Come quickly, O Master!" replied Raal, his whole body expressing fear.
"What is it, Raal? What new danger threatens us now?" asked Dick, dropping the work he was doing and facing the stocky figure of the warrior.
"Tahara is great! I do not fear," replied Raal still bowing low before the boy, but his trembling shoulders and terror-stricken eyes told Dick that something unusual had happened.
Dick Oakwood cast a glance about the royal enclosure, a spring surrounded by date palms, then strained his eyes toward the vast expanse of the Sahara. Everything was quiet. It was mid-afternoon and the savages went about their work in drowsy fashion still only half awakened from their siesta, the resting time while the blazing sun was at its height. The women were in their caves, busy with the weaving and spinning. The tribesmen of the kingdom of Tahara were in the fields, cultivating the ground while others were chipping flint arrowheads and making bows and spears. There was no sign of trouble anywhere.
Dick turned to Raal. "Speak, Raal, what bothers you?"
"O Master," gasped the chief warrior, nervously gripping his stone hatchet. "Near the spot where the great bird-demon rested a few suns ago, a strange object with terrible staring eyes, is lying in the sand. It is an evil spirit, I am sure."
"Bring it here, Raal. I would see what it is."
Raal started violently as if struck, his tanned face turned pale. "I dare not, O Tahara! It is perhaps black magic! It may work evil. I beg of you, Tahara, take your bow and drive an arrow through this demon's heart before it slays us."
"Come with me, Raal!" commanded Dick. "Show me this strange creature! How big is it? As big as a leopard?"
"No master it is very small, but terrible, and its skin is black and shiny. In truth it is a wicked demon."
"Fear not, Raal, for I, Tahara have chased away all evil spirits."
"But the strange creature, O Master, is not good to look at. It watches you with great shining eyes that stare and never blink."
Dick looked amused and puzzled. As the pair walked together over the sandy waste, Dick's tall, slender body stood out in striking contrast to that of his thick-set companion. Raal was heavily muscled and his blond hair hung about his shoulders while his face was covered with a light beard. Though he was an African, Raal was a white savage of the Stone-Age, for the Taharans were a survival of ancient times.
Dick's blue eyes were glowing with interest as he neared the spot where the strange creature was said to be hiding. What could it be? What new menace was he about to face?
Suddenly Raal slowed his steps, gripping his stone hatchet in readiness to strike. "Not so fast, O Master. The demon may be asleep and we can slip up on him unawares," cautioned the warrior.
But Dick had caught sight of the object half hidden in the sand, and with an exclamation of joy he sprang forward and picked it up.
"Ah-woe, Tahara!" moaned Raal. "Have a care, Master."
But Dick did not hear him. "Good!" he exclaimed. "Just what I need. Binoculars! I bet Rex Carter will be mad when he finds that he left his field glasses
Pages