You are here
قراءة كتاب The Arena Volume 18, No. 93, August, 1897
تنويه: تعرض هنا نبذة من اول ١٠ صفحات فقط من الكتاب الالكتروني، لقراءة الكتاب كاملا اضغط على الزر "اشتر الآن"
The Arena Volume 18, No. 93, August, 1897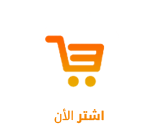 THE ARENA.
---
| | | |
| --- | --- | --- |
| Vol. XVIII. | AUGUST, 1897. | No. 93. |
---
CONTENTS.
---
---
EVOLUTION: WHAT IT IS AND WHAT IT IS NOT.[1]
---
---
I. What Evolution Is.
This the age of evolution. The word is used by many men in many senses, and still oftener perhaps in no sense at all. By some it is spoken with a haunting dread as though it were another name for the downfall of religion and of social stability. Still others speak it glibly and joyously as though progress and freedom were secured by the mere use of the name. "The word evolution (Entwickelung)," says a German writer, "fills the vocal chords more perfectly than any other word." It explains everything, and "puts the key to the universe into one's vest pocket."
So various has been the use of the word, so rarely is this use associated with any definite idea, that one hesitates to call himself an evolutionist. "Evolution" and "evolutionist" are almost ready to be cast into that "limbo of spoiled phraseology" which Matthew Arnold has found necessary for so many words in which other generations have delighted, and which they have soiled or spoiled by careless usage.
But as the word evolution is not yet put away, as it is the bugbear of many good
Pages