You are here
قراءة كتاب The Shadow of a Man
تنويه: تعرض هنا نبذة من اول ١٠ صفحات فقط من الكتاب الالكتروني، لقراءة الكتاب كاملا اضغط على الزر "اشتر الآن"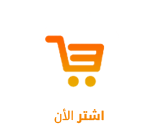 tracked him to the boundary, every yard, and we got on his tracks again just now near the home-paddock gate. I bet he's camping somewhere within a couple of miles; we must have another look while it's light. Beastly lot of sand you have from the home-paddock gate right up to the house!"
"We're built upon a sandhill, you see," said Rigden, with a wry look into the heavy yellow yard: "one track's pretty much like another in here, eh, Billy?"
The black tracker shook a woolly pate.
"Too muchee damn allasame," said he. "Try again longa gate."
"Yes," said the sergeant, "and we'll bring him here for the night when we catch him. You could lend us your travellers' hut, I suppose?"
"So long then, Mr. Rigden. Don't be surprised if you see us back to supper. I feel pretty warm."
And the sergeant used his spurs again, only to reign up suddenly and swing round in his saddle.
"Been about the place most of the afternoon?" he shouted.
"All the afternoon," replied Rigden; "between the store and this verandah."
"And you've had no travellers at all?"
"Not one."
"Well, never mind," cried the sergeant. "You shall have four for the night."
And the puggarees fluttered, and the stirrup irons jingled, out of sight and earshot, through the dark still pines, and so into a blood-red sunset.
---
III
INSULT
Rigden remained a minute at least (Moya knew it was five) gazing through the black trees into the red light beyond. That was so characteristic of him and his behaviour! Moya caught up the Australasian (at hand but untouched all this time) and pretended she could see to read. The rustle brought Rigden to the right about at last. Moya was deep in illegible advertisements. But the red light reached to her face.
Rigden came slowly to her side. She took no notice of him. His chair was as he had pushed it back an age ago; he drew it nearer than before, and sat down. Nor was this the end of his effrontery.
"Don't touch my hand, please!"
She would not even look at him. In a flash his face was slashed with lines, so deep you might have looked for them to fill with blood. There was plenty of blood beneath the skin. But he obeyed her promptly.
"I am sorry you were present just now," he remarked, as though nothing very tragical had happened. There was none the less an underlying note of tragedy which Moya entirely misconstrued.
"So am I," said she; and her voice nipped like a black frost.
"I wanted you to go, you know!" he reminded her.
"Do you really think it necessary to tell me that?"
All this time she was back in her now invisible advertisements. And her tone was becoming more and more worthy of a Bethune.
"I naturally didn't want you to hear me tell a lie," explained Rigden, with inconsistent honesty.
"On the contrary, I'm very glad to have heard it," rejoined Moya. "It's instructive, to say the least."
"It was necessary," said Rigden quietly.
"A lie sometimes is," he continued calmly. "You will probably agree with me there."
"Thank you," said Moya promptly; but no insinuation had been intended, no apology was offered, and Rigden proceeded as though no interruption had occurred.
"I am not good at them as a general rule," he confessed. "But just now I was determined to do my best. I suppose you would call it my worst!"
Moya elected not to call it anything.
"That poor fellow in the store——"
"I really don't care to know anything about him."
"—I simply couldn't do it," concluded Rigden expressively.
"Is he the man they want or not?"
The question came in one breath with the interruption, but with a change of tone so unguardedly complete that Rigden smiled openly. There was no answering smile from Moya. Her sense of humour, that saving grace of the Bethunes as a family, had deserted her as utterly as other graces of which she had more or less of a monopoly.
"Of course he's the man," said Rigden at once; but again there was the deeper trouble in his tone, the intrinsic trouble which mere results could not aggravate.
And this time Moya's perceptions were more acute. But by now pride had the upper hand of her. There was some extraordinary and mysterious reason for Rigden's conduct from beginning to end of this incident, or rather from the beginning to this present point, which was obviously not the end at all. Moya would have given almost anything to know what that reason was; the one thing that she would not give was the inch involved in asking the question in so many words. And Rigden in his innocence appreciated her delicacy in not asking.
"I can't explain," he began in rueful apology, and would have gone on to entreat her to trust him for once. But for some reason the words jammed. And meanwhile there was an opening which no Bethune could resist.
"Have I asked you for an explanation?"
"No. You've been awfully good about that. You're pretty rough on a fellow, all the same!"
"I don't think I am at all."
"Oh, yes, you are, Moya!"
For her tongue was beginning to hit him hard.
"You needn't raise your voice, Pelham, just because there's some one coming."
It was only the Eureka jackeroo (or "Colonial experiencer"), who had the hardest work on the station, and did it "for his tucker," but so badly as to justify Rigden in his bargain. It may here be mentioned that the manager's full name was Pelham Stanislaus Rigden; it was, however, a subconscious peculiarity of this couple never to address each other by a mere Christian name. Either they confined themselves to the personal pronoun, or they made use of expressions which may well be left upon their lovers' lips. But though scarcely aware of the habitual breach, they were mutually alive to the rare observance, which was perhaps the first thing to make Rigden realise the breadth and depth of his offence. It was with difficulty he could hold his tongue until the jackeroo had turned his horse adrift and betaken himself to the bachelors' hut euphemistically yclept "the barracks."
"What have I done," cried Rigden, in low tones, "besides lying as you heard? That I shall suffer for, to a pretty dead certainty. What else have I done?"
"Oh, nothing," said Moya impatiently, as though the subject bored her. In reality she was wondering and wondering why he should have run the very smallest risk for the sake of a runaway prisoner whom he had certainly pretended never to have seen before.
"But I can see there's something else," persisted Rigden. "What on earth is it, darling? After all I did not lie to you!"
"No," cried Moya, downright at last; "you only left me for two mortal hours alone on this verandah!"
Rigden sprang to his feet.
"Good heavens!" he cried; and little dreamed that he was doubling his enormity.
"So you were unaware of it, were you?"
"Quite!" he vowed naïvely.
"You had forgotten my existence, in fact? Your candour is too charming!"
His candour had already come home to Rigden, and he bitterly deplored it, but there was no retreat from the transparent truth. He therefore braced himself to stand or fall by what he had said, but meanwhile to defend it to the best of his ability.
"You don't know what an interview I had in yonder," he said, jerking a hand towards the store. "And the worst of it is that I can never tell you."
"Ah!"
"God
Pages