You are here
قراءة كتاب The Shadow of a Man
تنويه: تعرض هنا نبذة من اول ١٠ صفحات فقط من الكتاب الالكتروني، لقراءة الكتاب كاملا اضغط على الزر "اشتر الآن"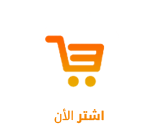 forgive me for forgetting or neglecting you for a single instant!" Rigden exclaimed. "I can only assure you that when I left you I didn't mean to be gone five minutes. You will realise that what I eventually undertook to do for this wretched man made all the difference. It did put you out of my head for the moment; but you speak as though it were going to put you out of my life for all time!"
"For the sake of a man you pretended never to have seen before," murmured Moya, deftly assuming what she burned to know.
"It was no pretence. I didn't recognise him."
"But you do now," pronounced Moya, as one stating a perceptible fact.
"Yes," said Rigden, "I recognise him—now."
There was a pause. Moya broke it softly, a suspicion of sympathy in her voice.
"I am afraid he must have some hold over you."
"He has indeed," said Rigden bitterly; and next moment his heart was leaping, as a flame leaps before the last.
She who loved him was back at his side, she who had flouted him was no more. Her hot hands held both of his. Her quick breath beat upon his face. It was now nearly dark in the verandah, but there was just light enough for him to see the tears shining in her splendid eyes. Rigden was infinitely touched and troubled, but not by this alone. It was her voice that ran into his soul. She was imploring him to tell her all; there must be no secrets between them; let him but tell her the worst and she would stand by him, against all the world if need be, and no matter how bad the worst might be. She was no child. There was nothing he could not tell her, nothing she could not understand and forgive, except his silence. Silence and secrecy were the one unpardonable sin in her eyes. She would even help him to conceal that dreadful man, no matter what the underlying reason might be, or how much she might disagree with it, if only the reason were explained to her once and for all.
It was the one thing that Rigden would not explain.
He entreated her to trust him. His voice broke and the words failed him. But on the crucial point he was firm. And so was she.
"You said you were unreasonable and exacting," he groaned. "I didn't believe it. Now I see that it is true."
"But this is neither one nor the other," cried Moya. "Goodness! If I were never to exact more than your confidence! It's my right. If you refuse——"
"I do refuse it, in this instance, Moya."
"Then here's your ring!"
There was a wrench, a glitter, and something fell hot into his palm.
"I only hope you will think better of this," he said.
"Never!"
"I own that in many ways I have been quite in the wrong——"
"In every way!"
"There you are unreasonable again. I can't help it. I am doing what I honestly believe——"
His voice died away, for a whip was cracking in the darkness, with the muffled beat of unshod hoofs in the heavy sand. They sat together without a word, each waiting for the other to rise first; and thus Theodore found them, though Moya's dress was all he could descry at first.
"That you, Moya? Well, what price the bush? I've been shooting turkeys; they call it sport; but give me crows to-morrow! What, you there too, Rigden? Rum coincidence! Sorry I didn't see you sooner, old chap; but I'm not going to retract about the turkeys."
He disappeared in the direction of the barracks, and Moya held out her hand.
"Lend me that ring," she said. "There's no reason why we should give ourselves away to-night."
"I think the sooner the better," said Rigden.
But he returned the ring.
---
IV
BETHUNE OF THE HALL
Theodore Bethune was a young man of means, with the brains to add to them, and the energy to use his brains. As the eldest of his family he had inherited a special legacy in boyhood; had immediately taken himself away from the Church of England Grammar School, and booked his passage to London by an early boat. On the voyage he read the classics in his deck chair, asked copious questions in the smoking-room, and finally decided upon Cambridge as the theatre of his academical exploits.
Jesus was at that time the College most favoured by Australasian youth: this was quite enough for Theodore Bethune. He ultimately selected Trinity Hall, as appearing to him to offer the distinction of Trinity without its cosmopolitan flavour, and a legal instead of an athletic tradition. In due course he took as good a degree as he required, and proceeded to be called at the English bar before returning to practice in Melbourne. In connection with his university life he had two or three original boasts: he had never been seen intoxicated, never played any game, and only once investigated Fenner's (to watch the Australians). On the other hand, he had added appreciably to his income by intelligent betting on Newmarket course.
Temperament, character, and attainment seemed to have combined to produce the perfect barrister in Theodore Bethune, who was infinitely critical but himself impervious to criticism, while possessed of a capital gift of insolence and a face of triple brass. The man, however, was not so perfect; even the gentleman may exhibit certain flaws. Of these one of his sisters had latterly become very conscious; but they came out as a boon to her on the second evening of this visit to Eureka Station, New South Wales.
For in conversation Bethune was what even he would formerly have called "a terror," an epithet which he still endeavoured to deserve, though he no longer made use of it himself. Captious, cocksure, omniscient, he revelled in the uses of raillery and of repartee. Nothing pleased him more than to combat the pet theories of persons whom he had no occasion to conciliate. He could take any side on any question, as became the profession he never ceased from practising. He destroyed illusions as other men destroy game, and seldom made a new acquaintance without securing a fair bag. Better traits were a playful fancy and an essential geniality which suggested more of mischief than of malice in the real man; the pose, however, was that of uncompromising and heartless critic of every creature of his acquaintance, and every country in which he had set foot.
The first night he had behaved very well. Moya had made him promise that he would not be openly critical for twenty-four hours. He had kept his word like a man and a martyr. The second night was different. Theodore was unmuzzled. And both Moya and Rigden were thankful in their hearts.
Sir Oracle scarce knew where to begin. There were the turkeys which a child could have hit with a pop-gun; there were the emus which the Queen's Prizeman could not have brought down with his Lee-Metford. But Theodore had discovered that there was no medium in the bush. Look at the heat! He had been through the Red Sea at its worst, but it had not fetched the skin from his hands as this one day in Riverina. Riverina, forsooth! Where were their rivers? Lucus a non lucendo.
The storekeeper winked; he was a humorist himself, of a lower order.
"No good coming it in Greek up here, mister."
The jackeroo was the storekeeper's hourly butt. The jackeroo was a new chum who had done pretty badly at his public school, and was going to do worse in the bush, but he still knew Latin from Greek when he heard it, and he perceived his chance of scoring off the storekeeper.
"Greek is good," said the jackeroo.
Pages