You are here
قراءة كتاب The Tempering
تنويه: تعرض هنا نبذة من اول ١٠ صفحات فقط من الكتاب الالكتروني، لقراءة الكتاب كاملا اضغط على الزر "اشتر الآن"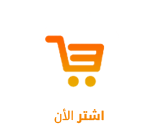 The Project Gutenberg eBook, The Tempering, by Charles Neville Buck, Illustrated by Ralph Pallen Coleman
Title: The Tempering
Author: Charles Neville Buck
Release Date: September 16, 2010 [eBook #33736]
Language: English
Character set encoding: ISO-8859-1
***START OF THE PROJECT GUTENBERG EBOOK THE TEMPERING***
E-text prepared by David Garcia, Mary Meehan,
and the Project Gutenberg Online Distributed Proofreading Team
(http://www.pgdp.net)
from page images generously made available by
Kentuckiana Digital Library
(http://kdl.kyvl.org/)
---
THE TEMPERING
BY CHARLES NEVILLE BUCK
Author of "The Call of the Cumberland," "The Battle Cry," etc., etc.
FRONTISPIECE BY
RALPH PALLEN COLEMAN
GARDEN CITY, NEW YORK
DOUBLEDAY, PAGE & COMPANY
1920
Copyright, 1920, by

Doubleday, Page & Company
All rights reserved, including that of translation into foreign languages including the Scandinavian
Copyright, 1919, by The Ridgeway Company
---
"'I've never seen the evening star rise up over the Kaintuck Ridges that I haven't ... thought of it as your own star.'"
---
CONTENTS
CHAPTER I
CHAPTER II
CHAPTER III
CHAPTER IV
CHAPTER V
CHAPTER VI
CHAPTER VII
CHAPTER VIII
CHAPTER IX
CHAPTER X
CHAPTER XI
CHAPTER XII
CHAPTER XIII
CHAPTER XIV
CHAPTER XV
CHAPTER XVI
CHAPTER XVII
CHAPTER XVIII
CHAPTER XIX
CHAPTER XX
CHAPTER XXI
CHAPTER XXII
CHAPTER XXIII
CHAPTER XXIV
CHAPTER XXV
CHAPTER XXVI
CHAPTER XXVII
CHAPTER XXVIII
CHAPTER XXIX
CHAPTER XXX
CHAPTER XXXI
CHAPTER XXXII
CHAPTER XXXIII
CHAPTER XXXIV
public@vhost@g@gutenberg@html@files@33736@[email protected]#CHAPTER_XXXV" class="pginternal"
Pages