You are here
قراءة كتاب The History of Cuba, vol. 4
تنويه: تعرض هنا نبذة من اول ١٠ صفحات فقط من الكتاب الالكتروني، لقراءة الكتاب كاملا اضغط على الزر "اشتر الآن"
The History of Cuba, vol. 4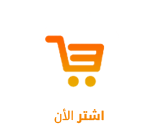 THE
HISTORY OF CUBA
BY
WILLIS FLETCHER JOHNSON
A.M., L.H.D.
Author of "A Century of Expansion," "Four Centuries of
the Panama Canal," "America's Foreign Relations"
Honorary Professor of the History of American Foreign
Relations in New York University


WITH ILLUSTRATIONS


VOLUME FOUR
NEW YORK
B. F. BUCK & COMPANY, INC.
156 FIFTH AVENUE
1920
Copyright, 1920,
BY CENTURY HISTORY CO.
All rights reserved
ENTERED AT STATIONERS HALL
LONDON, ENGLAND.
PRINTED IN U. S. A.
CONTENTS
 
 
PAGE
CHAPTER I—
 
—1
 
Cuba for the Cubans—Era of the War of Independence—Organization of the Cuban Revolutionary Party—Vigilance of the Spanish Government—The Sartorius Uprising—The Abarzuza "Home Rule" Measure—Beginning of the War of Independence—José Marti, His Genius and His Work—Members of the Junta in New York—Independence the Aim—Marti's Departure for Cuba—Association with Maximo Gomez—Death of Marti—His Legacy of Ideals to Cuba.
 
CHAPTER II—
 
—19
 
Aims and Methods of the Junta—Efforts to Avoid American Complications—Filibustering Expeditions—Contraband Messenger Service—Attitude of the Various Classes of the Cuban People Toward the Revolution—No Racial nor Partisan Differences—The Spanish Element—The Mass of the Cuban People United for National Independence.
 
CHAPTER III—
 
—29
 
The First Uprising—Failure in Havana—Success in Oriente—Response of the Spanish Authorities—Superior Numbers of the Spanish Forces—Early Complications with the United States-Seeking Terms with the Patriots—Grim Reception of an Envoy—Ministerial Crisis at Madrid over Cuban Affairs—Martinez Campos, "Spain's Greatest Soldier," Sent to Cuba—His Conciliatory Policy—His Military Preparations—Antonio Maceo—Uprisings in Many Places—Provisional Government of the Patriots—Campos's Barricades—Campos Beaten by Maceo.
 
CHAPTER IV—
 
—47
 
Declaration of Cuban Independence—First Constitutional Convention—The First Government of Ministers—Founders of the Cuban Government—Desperate Efforts of Campos—Disadvantages of the Cubans—Plantation Work Forbidden—Campaigns by Maceo and Gomez—Losses of the Spaniards at Sea—Reenforcements from Spain Welcomed—Cuban Headquarters at Las Tunas—Invasion of Matanzas—Defeat and Narrow Escape of Campos—Action of the Autonomists—Loyalty Pledged to Campos—State of Siege in Havana—Campos Recalled to Spain.
 
CHAPTER V—
 
—65{iv}
 
General Marin—General Weyler the New Captain-General—His Arrival and Remorseless Policy—Cuban Elections a Farce—The Trocha—A War of Ruthless Destruction—Many Filibustering Expeditions—Interest of the United States Government—Diplomatic Controversies—Efficiency of the Provisional Government—Strengthening the Trocha—Activity of Maceo—His Betrayal and Death—Campaigns of Gomez and Others—Calixto Garcia—The Great Advance Westward—President Cleveland's Significant Message to the United States Congress.
 
CHAPTER VI—
 
—82
 
Bad Effects of Maceo's Death—Weyler in the Field Against Gomez—Daring and Death of Bandera—Dissensions in the Camp of Gomez—Weyler's Concentration Policy—A Practical Attempt at Extermination—Senator Proctor's Observations—President McKinley's Message—Crisis in Spain—Weyler Recalled and Succeeded by Ramon Blanco—Further Attempts at Reform and Conciliation—Condition of Cuba—The Revolutionists Uncompromising—The Ruiz-Aranguren Tragedy—Organization of the Autonomist Government—Attitude of the Spaniards—Visit of the Maine to Havana—Destruction of the Vessel—The Investigations—Futile Efforts of the Autonomist Government
 
CHAPTER VII—
 
—103
 
The Destruction of the Maine not the Cause of American Intervention—Causes Which Led to the War—Diplomatic Negotiations—German Intrigue—President McKinley's War Message—His Attitude Toward the Cuban People—Spanish Resentment—Declaration of War—American Agents Sent to Cuba—Attitude of Maximo Gomez—Supplies, not Troops, Wanted—Blockade of the Cuban Coast—Spanish Fleet at Santiago—Landing of the American Army—Operations at
Pages