You are here
قراءة كتاب Butterflies and Moths (British)
تنويه: تعرض هنا نبذة من اول ١٠ صفحات فقط من الكتاب الالكتروني، لقراءة الكتاب كاملا اضغط على الزر "اشتر الآن"
Butterflies and Moths (British)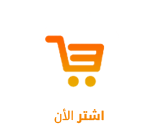 The Project Gutenberg eBook, Butterflies and Moths, by William S. Furneaux
Title: Butterflies and Moths
(British)
Author: William S. Furneaux
Release Date: October 25, 2010 [eBook #34131]
Language: English
Character set encoding: ISO-8859-1
***START OF THE PROJECT GUTENBERG EBOOK BUTTERFLIES AND MOTHS***
E-text prepared by Simon Gardner, Chris Curnow,
and the Online Distributed Proofreading Team
(http://www.pgdp.net)
from page images generously made available by
Internet Archive
(http://www.archive.org)
Transcriber's Note
Changes to the text are limited to typographical errors, as listed at the end of the book.
Note that numerous taxonomic names have changed since 1894. The formatting of Latin names also differs from current conventions; e.g., in this book species names are typically, but not invariably, capitalised. No attempt has been made to update this.
The woodcut illustrations of adult insects from Figure 65 onwards have been prepared with thumbnails which preserve the same scale as the original book. The thumbnail illustrations should appear to scale when viewed on a monitor with 96 DPI, with a browser setting of 100%. Clicking on one of these thumbnail images or on the frontispiece will display a larger image.
---
BUTTERFLIES AND MOTHS

(BRITISH)
OUT-DOOR WORLD LIBRARY.
---
THE OUT-DOOR WORLD; or, Young Collector's Handbook. By W. Furneaux, F.R.G.S. With 18 Plates, 16 of which are coloured, and 549 Illustrations in the Text. Crown 8vo. 7s. 6d.
BUTTERFLIES AND MOTHS (British). By W. Furneaux, F.R.G.S. With 12 coloured Plates and 241 Illustrations in the Text. 10s. 6d. net.
To be followed by
BRITISH BIRDS. By W. H. Hudson, F.Z.S. With a Chapter on Structure and Classification by Frank E. Beddard, F.R.S.
LIFE IN PONDS AND STREAMS. By W. Furneaux, F.R.G.S.
BRITISH MAMMALS AND REPTILES.
AND OTHER VOLUMES.
---
London: LONGMANS, GREEN, & CO.
New York: 15 East 16th Street.

---
BUTTERFLIES AND MOTHS
(BRITISH)
BY
W. FURNEAUX, F.R.G.S.
AUTHOR OF 'THE OUT-DOOR WORLD, OR YOUNG COLLECTOR'S HANDBOOK'
WITH TWELVE COLOURED PLATES AND NUMEROUS ILLUSTRATIONS IN THE TEXT
LONDON
LONGMANS, GREEN, AND CO. AND NEW YORK. 15 EAST 16th STREET
1894
All rights reserved
---
PREFACE
The favourable reception with which the 'Out-door World' has been greeted has encouraged the publishers to issue a series of volumes dealing in fuller detail with the various branches of Natural History treated of in that work. Necessarily each subject was only briefly touched upon, but the study is of so enticing a character that 'appetite grows by feeding,' and the students of the 'Out-door World,' having tasted the sweetness of companionship with Nature, will not rest satisfied with the help afforded by that handbook. Each one will want to go deeper into that particular department which most appeals to his own inclinations.
The present volume is written expressly for those who desire to extend their knowledge of the British Lepidoptera, or, to use the more popular names, 'Butterflies and Moths.'
The general characteristics of this interesting order of insects are described somewhat fully, but, of course, it would be impossible to give an individual account of all the British Lepidoptera in a work of this size, so a selection has been made such as will satisfy the requirements of the great majority of those who intend to take up this particular branch
of entomology. The number of British Butterflies, however, is so limited that a place has been found for a figure and a description of every species; and, of the larger moths, many of the common and typical kinds have been included. An introduction to the study of the Micro-lepidoptera has also been added.
No trouble has been spared to render this work thoroughly practical. In addition to the verbal descriptions of so many species, twelve coloured plates and a large number of woodcuts have been specially prepared to help the student in his work. It is believed that the extreme care with which these have been produced will render them of the greatest assistance to the collector in the recognition of his specimens.
But he has not only to recognise his specimens—he must first catch them; and here full directions have been given to insure success in this part of his work, as well as in the management, preservation, and arrangement of his captures.
The Author hopes that this volume may be the means of adding many happy hours—hours of the purest enjoyment—to the lives of those whom he has succeeded in luring into the fields and lanes and woods of the Out-door World.
CONTENTS
PART I

STRUCTURE AND LIFE HISTORY OF THE LEPIDOPTERA

CHAP.

 

PAGE

I.
GENERAL CHARACTERS
1
II.
THE EGG
16
III.
THE LARVA
22
IV.
THE PUPA OR CHRYSALIS
44
V.
CLASSIFICATION OF THE LEPIDOPTERA
55

PART II

WORK AT HOME AND IN THE FIELD
VI.
CATCHING BUTTERFLIES AND MOTHS
63
VII.
COLLECTING OVA, LARVÆ, AND PUPÆ
98
VIII.
REARING LEPIDOPTERA
112
IX.
SETTING AND PRESERVING
122
X.
PRESERVING OVA, LARVÆ AND PUPÆ
130
XI.
THE CABINET—ARRANGEMENT OF SPECIMENS
134

PART III

BRITISH BUTTERFLIES
XII.
THE SWALLOW-TAIL AND THE 'WHITES'
139
XIII.
THE FRITILLARIES, VANESSAS, AND THE PURPLE EMPEROR
154
XIV.
THE BROWNS AND HEATHS
173
XV.
THE HAIRSTREAKS, COPPERS AND BLUES
183
XVI.
THE DUKE OF BURGUNDY AND THE SKIPPERS
196

PART IV

COMMON BRITISH MOTHS
XVII.
SPHINGES
203
XVIII.
BOMBYCES
217
XIX.
THE NOCTUÆ
239
XX.
GEOMETRÆ
268
XXI.
THE MICRO-LEPIDOPTERA
290

APPENDICES

I.
COMPLETE CLASSIFIED LIST OF BRITISH MACRO-LEPIDOPTERA
309
II.
THE LEPIDOPTERIST'S CALENDAR
326
References To Coloured Plates
347
Index
351
LIST OF ILLUSTRATIONS
COLOURED PLATES
1-7.
British Butterflies
Frontispiece
8.
Larvæ and Pupæ of British Butterflies
}
At end
9.
Sphinges
10.
Bombyces
11.
Noctuæ
12.
Noctua and Geometræ
Pages