You are here
قراءة كتاب Gossip
تنويه: تعرض هنا نبذة من اول ١٠ صفحات فقط من الكتاب الالكتروني، لقراءة الكتاب كاملا اضغط على الزر "اشتر الآن"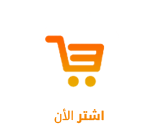 The Project Gutenberg eBook, Gossip, by Mona Gould
This eBook is for the use of anyone anywhere at no cost and with almost no restrictions whatsoever. You may copy it, give it away or re-use it under the terms of the Project Gutenberg License included with this eBook or online at www.gutenberg.org
** This is a COPYRIGHTED Project Gutenberg eBook, Details Below ** ** Please follow the copyright guidelines in this file. **
Title: Gossip
Author: Mona Gould
Release Date: November 15, 2010 [eBook #34330]
Language: English
***START OF THE PROJECT GUTENBERG EBOOK GOSSIP***
Copyright (C) 1949 by the Estate of Mona Gould.
Foreward The two Monas, whose joint name has confused Gossip readers these long years, have finally come out on the Canadian scene as the two distinct people they are - Mona Gould, the poet, whose verse has charmed and intrigued, and Mona Clark, the editor, who brought this verse to Gossip's pages.
The two Monas hope that this collection has all the poems you have liked best.
Sincerely,
Mona Clark
Mona Gould

Apple Orchard
White as popcorn, was the tree
And underneath it on the lea
A little goat looked up at me.

Bright and wicked was his glance
In that orchard's sweet expanse
In a mocking sort of dance
Moved his hooves.

He was Pan, and he was Spring
With a sudden saucy spring
Off he flew . . .
Just a shadow in the air . . .
Was he really ever there?

For all Ear-Pinners
There are some people
Who delight
In pinning people's ears
Back tight.
I'd love to be on hand
That day
When things work out
The other way!

To Snow … or Not to Snow!
Feather down soft deep snow
Feather down . . . I implore you.
The part of me that's Poet
Simply adores you!
The part of me that's "working girl"
Equally abhors you!
Snow is like thistledown
Filigree-ing trees:
But waiting for street cars . . .
It's wet ankles and
Knees!

Counsel
Heart, be very cautious now
Remember . . . once before
Love was like a bright room . . .
Then a slammed door!

In a Fit of Pique
If you have not learned to give proudly
Do not prate to me of "love"!
There are those, who as children
Clutch tight the bottom, of the candy-bag
Saying "Help yourself"
But making very sure
The gift is limited.
These children grow up to be
Stingy lovers.
I have no patience with them!

It Doesn't Matter
It doesn't matter much to me
About a person's family tree
Or what his special vices are
Or if he drives a custom car
Or if his Clubs are old and formal
As long as he is nice and normal!

Sherry
Sherry . . . twinkling in a little glass
Warm as snared sunlight
A pool of golden light
To make a flight of dreams.
(I can see your eyes
Twinkling back at the Sherry.
Merry as all "get out"!)
Even when I am a very ancient lady
And the decanter goes round
I shall remember you with a sweet shock . . .
I'll be bound!

Last of the Line
Ah, primitive and hardy
Our fathers were . . . of old . . .
But even on my brightest days
I can't quite shower . . . cold!

Teen Age
They talk of sooper dooper things
And wear each other's pins and rings.
They swim and dance and ski and smoke
And get a bang from lemon coke.

Play records . . . speak of Dizz and Duke
And dance wherever there's a Juke.
Chameleon-like, they change and vary
And suddenly grow up . . . and marry!

Top Toad
He always said:
"I'd rather be dead
Than be a small toad in a big puddle.
I like the huddle and power I have in a small town" . . .
Then, (with a black frown)
"I prefer to be a big toad in a little puddle"!
The only thing that struck you
As you watched his steam-roller tactics down his narrow road
He'd somehow . . . begun to resemble his own model . . .
The big toad!

War Weary
Some ladies love to sleep alone
In solitary state
Chaste . . . unruffled and serene:
This . . . I . . . hate!

Ice-Steria
Whenever it is "three below"
I wish myself in Mexico
Or dancing with a Hottentot
Or anywhere where I am not!

Aftermath
After holiday food
I feel so hell-ry
I long to subsist On tea and cel'ry!

Moot Question
Why is it
When the wind blows
I get a red nose
Some gals get all dewy-eyed
And fresh . . . and sort of
  "jeune fille"
You should see me!

Lunch Hour
The conversation murmurs in a steady "thrum"
With little quick arpeggios
Of treble laughter.
The tables are arranged
In precisely
The same order.
Nothing is changed
Save the day . . . and the year . . .
And the certain knowledge
You'll not be here!
Fair Warning
It may be wisdom, dearest man,
To subjugate me while you can.
Because some day I do intend
To seek the roadway's farthest end.

Witch
"I'll put a little 'hex' on you
To make your drinks a bitter brew
If you forget me!"
This, I vowed
And all you did
Was laugh aloud.

"Perched on an ice cube
In your glass
I'll scowl and say;
"A pretty pass!
To snatch a lady's heart … and run . . .
Egad! me lad! It isn't done!"
Silly of me, my Sweet, to taunt you
With childish threats of how I'd haunt you!
But still . . . I tell you, if I could
O darling heart . . . of course I would!

Ballet Moment
Color, that is like the diffusion
Of the bronze gong
And little tinkling cymbals.
Highlight on hands and cheekbones
Flying Oriental brow
Smooth hair!

Points . . . piquant as almond buds
Costumes like Chinese lanterns
Swaying . . .
Belling in . . . and out.
Pity sleep in the curve of her palms
Anger
Pages