You are here
قراءة كتاب Bees from British Guiana Bulletin of the AMNH, Vol. XXXVIII, Art. XX, pp. 685-690
تنويه: تعرض هنا نبذة من اول ١٠ صفحات فقط من الكتاب الالكتروني، لقراءة الكتاب كاملا اضغط على الزر "اشتر الآن"
Bees from British Guiana Bulletin of the AMNH, Vol. XXXVIII, Art. XX, pp. 685-690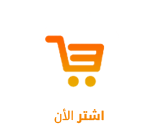 Bees from British Guiana
By T. D. A. Cockerell
---
BULLETIN
OF
THE AMERICAN MUSEUM OF NATURAL HISTORY
Vol.

XXXVIII,

Art.

XX, pp. 685-690
New York, December 21, 1918
---
59.57.99(88)
Article XX.—BEES FROM BRITISH GUIANA
By T. D. A. Cockerell.
In connection with the work of the Tropical Research Station of the New York Zoological Society, conducted by Mr. William Beebe, collections of insects, including bees, were made. The present report deals with a series of bees from the Bartica District, and Mr. John Tee Van, in forwarding them, states that "almost all of these bees were procured about a clump of several species of nightshades (Solanum), which were flowering in thinned-out jungle." I give an artificial key, which will enable one who is not a specialist in bees to separate readily each species from the rest. It will, of course, remain necessary to compare any species with a fuller account to make sure that it is not some form unrepresented in the present collection. The types of the new species and varieties from British Guiana are deposited in The American Museum of Natural History. Species marked P. are from the Penal Settlement; those marked K. occur at Kalacoon.
The body, or some part of it, brilliant green
No part of the body brilliant green
1.
11.
1.
Thorax dark, with more or less purple tints, not bright green
Thorax bright or clear green, at least in part
2.
4.
2.
Small bee, less than 10 mm. long
Large, robust bees, greatly exceeding 10 mm.
Augochlora callichlorura, new species.
3.
3.
Abdomen with the first two segments dark; tongue not extending to end of abdomen
Abdomen all bright green, with brassy tints; tongue extending backward far beyond tip of abdomen
Eufriesia pulchra (Smith).
Euglossa brullei Lepeletier.
4.
Hind margins of abdominal segments broadly black.
Hind margins of abdominal segments green
Hind margins of abdominal segments red or whitish; very robust bees
Augochlora nigromarginata (Spinola).—P.
5.
10.
5.
Small bee, less than 10 mm. long, the clypeus with a transverse apical ivory-colored band
Larger, very robust bees
Ceratina læta Spinola.
6.
6.
Tongue extending beyond abdomen posteriorly
Tongue not extending beyond abdomen
7.
8.
7.
Scutellum with a patch of black tomentum
Scutellum without a patch of black tomentum
Euglossa ignita Smith; female.
Euglossa ignita Smith; male.
8.
Robust bees, about 10 mm. long or a little over; scutellum with, a patch of black tomentum
Much larger bees, a little over 20 mm. long
Euglossa cordata (Linnæus).—P.
9.
Pages