You are here
قراءة كتاب Asbestos, Its production and use With some account of the asbestos mines of Canada
تنويه: تعرض هنا نبذة من اول ١٠ صفحات فقط من الكتاب الالكتروني، لقراءة الكتاب كاملا اضغط على الزر "اشتر الآن"
Asbestos, Its production and use With some account of the asbestos mines of Canada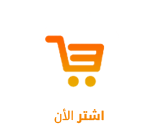 ASBESTOS
ITS PRODUCTION AND USE
WITH
SOME ACCOUNT OF THE ASBESTOS MINES
OF CANADA
By

ROBERT H. JONES






LONDON:
CROSBY LOCKWOOD AND SON
7, STATIONERS' HALL COURT, LUDGATE HILL
1888
PREFACE.
The substance of the following pages was originally comprised in a series of Letters from Canada to a friend in London, who was desirous of obtaining all the authentic information possible on a subject on which so little appears to be generally known.
The use of Asbestos in the arts and manufactures is now rapidly assuming such large proportions that, it is believed, it will presently be found more difficult to say to what purposes it cannot be applied than to what it can and is.
Under these circumstances, although much of the information here given is not new, but has been gathered from every available source, it is hoped that the compilation in its present shape may be found acceptable.
R. H. J.
Hotel Victoria,
Northumberland Avenue,
London.
April 20, 1888.
---
CONTENTS.
| | |
| --- | --- |
|   | PAGE |
| Introductory | 5-8 |
| Asbestos at the American Exhibition | 9, 10 |
| Where Found | 12-15 |
| Italian and Canadian Asbestos compared | 16-18 |
| Where Used | 18 |
| The Asbestos of Italy | 19-24 |
| Mining for Asbestos | 24-29 |
| Asbestos Mines of Canada— |   |
|     The Thetford Group | 29-36 |
|     The Coleraine Group | 36-42 |
|     Broughton | 42-46 |
|     Danville | 46 |
|     South Ham | 47-50 |
|     Wolfestown | 50 |
| Uses to which Asbestos is Applied | 55-72 |
| Index | 75, 76 |
---
One of Nature's most marvellous productions, asbestos is a physical paradox. It has been called a mineralogical vegetable; it is both fibrous and crystalline, elastic yet brittle; a floating stone, which can be as readily carded, spun, and woven into tissue as cotton or the finest silk.
Called by geologists "asbestus" (the termination in os being the adjective form of the word), the name of the mineral in its Greek form as commonly used (ἄσβεστος), signifies "indestructible." The French adopt the same derivation, calling it "asbeste" (minèral filamenteux et incombustible). In Germany it is called "steinflachs" (stone-flax); and by the Italians "amianto" (from ἀμίαντος, pure, incorruptible); so-called because cloth made from it was cleansed by passing it through fire. Charlemagne, we are told, having a cloth made of this material in his possession, one day after dinner astonished his rude warrior guests by throwing it in the fire, and then withdrawing it cleansed and unconsumed.
As a modern pendent to this well-known legend, the following is current in Quebec. A labouring man, who had left the old country to seek a better fortune in the Dominion, found employment at once on arrival in one of the many lumber yards on the St. Lawrence, where his energy and activity, supplemented by great bodily strength, soon secured for him a good position. It so happened, however, that one evening, on returning from their daily toil to their common apartment, some of his fellow-workmen saw him deliberately throw himself into a seat, kick off his boots, and then pull off his socks, and having opened the door of the stove, coolly fling them in on to the mass of burning wood. Possibly no particular notice would have been taken of this, judged as a mere act of folly and waste on the part of the new-comer; but when, almost immediately afterwards, they saw him open the stove door again, take out the apparently blazing socks, and, after giving them a shake, proceed just as deliberately to draw them on to his feet again, that was a trifle too much! Human nature could not stand that. Consequently the horrified spectators, having for a moment looked on aghast, fled precipitately from the room. To them the facts were clear enough. This, they said, was no human being like themselves; such hellish
Pages